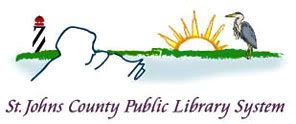 The St. Johns County Public Library System reported to Historic City News that they are teaming up with the Florida Institute of Certified Public Accountants to offer another installment of the FREE Teen Financial Literacy Series.
A one-day seminar designed specifically for individuals ages 15 to 20 will be held at each branch of the Library between July 11th and August 15th.
The classes will be taught by the St. Johns River Chapter of the Florida Institute of Certified Public Accountants.
Subjects will include budgeting, saving, personal investing, using credit wisely, avoiding identity theft and other related topics. The Teen Financial Literacy Series is ideal for recent high school graduates, those starting a first job, students heading off to college or any teen who wants to learn about managing money.
The St. Johns County Public Library System offered this successful program last year, and it is now being duplicated by other Florida libraries. Class sizes are limited, so call each branch to register. Lunch will be provided at each location by the Friends of the Library.
All classes are 10:00 am to 4:00 pm (same class repeated at each location)
Saturday, July 11 – Southeast Branch Library, 827-6900
Saturday, July 18 – Bartram Trail Branch Library, 827-6960
Saturday, July 25 – Hastings Branch Library, 827-6970
Saturday, August 1 – Main Library, St. Augustine, 827-6940
Saturday, August 8 – Ponte Vedra Beach Branch Library, 827-6950
Saturday, August 15 – Anastasia Island Branch Library, 209-3730
Questions may be directed to Library Administration at 827-6925
© 2009, HISTORIC CITY NEWS. All rights reserved.
Comments