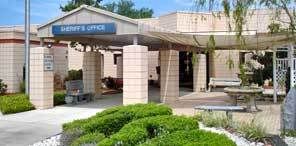 Violent Crimes Unit Detectives are investigating the circumstances surrounding the beating of a 26-year old man that occurred over the weekend according to a media advisory received by Historic City Media this evening.
According to the report released by Media Resource Officer Kevin Kelshaw, the investigation began at 7:15 a.m. this morning when the male victim was observed walking out of the woods in the area of Kirchherr Ave., and Guy St., in Flagler Estates.
The subject had sustained injuries to his face and head and had one eye swollen shut. The deputy observed that the subject appeared to be very disoriented and collapsed to the ground. The victim was also complaining of pain to his leg and abdomen and had numerous insect bites all over his back. He appeared to be exhausted and out of breath.
The victim told the deputy that he was walking to a U.S. 1 South convenience store (Hess) from the Whispering Woods Apartments on Saturday evening when three male subjects accosted him in front of Wal-Mart and ordered him into the trunk of a passenger vehicle at gun point.
The victim stated that the trio drove him out to the woods somewhere and beat him with a shotgun and some type of wooden board. The victim added that the subjects had dug a hole in the ground and their intention was to shoot him and put him in it. The victim stated he was able to flee the area on foot.
The victim was transported to Flagler Hospital by county rescue personnel where he was treated for serious injuries.
Anyone with any information concerning this investigation is asked to contact Violent Crimes Unit Detectives at the St. Johns County Sheriff's Office at (904) 824-8304. You can also remain anonymous and possibly be eligible for a reward by calling CrimeStoppers of Northeast Florida at 1-(888) 277-TIPS. The investigation is continuing.
Photo credit: Historic City Media news photographer Kerry McGuire
Share your thoughts with our readers >>