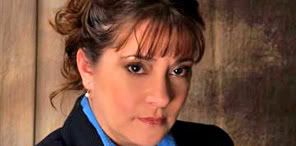 Local attorney, business owner and community contributor Anne Marie Gennusa is pleased to announce her candidacy for the position of St. Johns County Judge, Group 1.
Gennusa reports that she has over 15 years of experience in Criminal law; more then any other Judicial Candidate.
In an interview with Historic City Media, Gennusa says that she is "pragmatic in her thinking, fiscally conservative and knowledgeable in the law".
Gennusa told us that she is excited to be running for this position and that she has received the support and encouragement of many of her neighbors, professional associates and friends. "I have been involved in many aspects of St. Johns County cultural, educational, legal, civic & religious activities.", said Gennusa.
When asked about her availability during the campaign, she said, "I would welcome the opportunity to meet with citizen groups or local associations to discuss my qualifications and what ideas I can bring to the bench".
Anne Marie Gennusa can be reached by phone at 904-669-6944 or through her website at Gennusa4Judge.com.
Share your thoughts with our readers >>