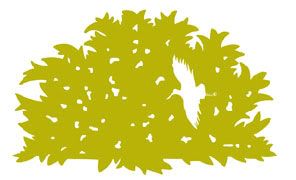 Historic City News was informed that the whole family is invited to the "Be a Player Family Event" at the future site of Bird Island Park, located behind the Ponte Vedra Beach Branch Library according to Ginny Simpson, Chair of the Bird Island Park Board of Directors.
The free festive community event is scheduled to be held on Sunday, October 5th, from 12:00 – 3:00 p.m.
Join the Bird Island Park Board of Directors, THE PLAYERS Championship, St. Johns County and a variety of local vendors for a day filled with environmentally-friendly demonstrations, interactive educational exhibits, hands-on crafts, food, prizes and loads of fun for all ages.
Several local agencies and environmental groups will host exhibits and events for all ages at the "Be a Player Family Event." Some participants include Master Gardeners, Ponte Vedra Beach Branch Library, North Florida Land Trust, St. Johns River Water Management District, St. Johns Cultural Council, Guana State Park, Players by the Sea Drama Troupe, St. Johns Riverkeeper, Friends of Historic A1A Scenic Byway, Caricatures by Mr. D and many more. Additionally, Woody's Barbeque will be selling lunches, with part of the proceeds benefiting Bird Island Park. There will also be a raffle for a bicycle, courtesy of Ponte Vedra Bicycles and Kumon Math & Reading Centers.
The future Bird Island Park is the result of a unique public-private partnership. In 2002, a Ponte Vedra citizens' group was formed with the mission of creating an innovative, inter-generational park for the local community. Thanks to funds raised by the Bird Island Park Board of Directors and land provided by St. Johns County, the park is moving ever closer to becoming a reality. To date, nearly $800,000 of the needed $1.2 million has been raised.
Bobby Weed of Weed Golf Course Design donated the park design, which illustrates the ecosystems of northeast Florida and highlights the native flora and fauna. Additionally, the park will include walking trails, interactive art sculptures, educational signage, gazebos, benches and a boardwalk surrounding an existing pond.
Simpson says she is thrilled to see the park nearing the construction phase. "This Family Day Event is a great way to introduce the community to some of the opportunities they will experience when the park is complete, to get a sense of how Bird Island Park will be used," she said. "We envision many different kinds of educational and artistic events for every age group," Simpson continued. "We are not only building a unique park and outdoor venue, but also a sense of community."
For more information about Bird Island Park or the "Be a Player Family Event," contact Ginny Simpson at (904) 280-0279 or visit their website.
Share your thoughts with our readers >>