Wednesday evening at about 8:00 p.m. the information desk at the St. Augustine Outlet Mall, located on S. R. 16 west of I – 95, reported to the St. Johns County Sheriff's Office that they had received an anonymous bomb threat.
Mall security stated to Deputy Sheriff James Hayward that a caller, described as a "male voice that was hard to understand", told him that "there was a bomb at the NIKE store". When the security officer asked the caller to repeat themselves, they hung up the telephone instead.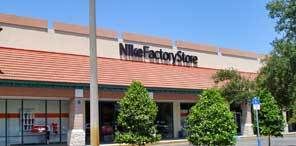 K-9 Deputy Josh Underwood responded to the scene to assist Deputy Hayward. A bomb "sniff" was conducted, however, the canine did not "alert" according to details in the incident report.
The mall security officer was not able to provide any additional information to the responding deputies and by 9:00 p.m., Deputy Hayward reported that the scene was cleared.
Photo credit: Historic City Media news photographer Kerry McGuire
Share your thoughts with our readers >>