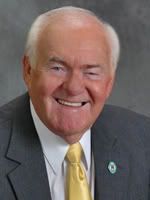 St. Johns County Commission District 3 candidate Randy Brunson has promised an evening of fun, food, music, meeting people and making friends tomorrow night at the St. Augustine Elks Lodge.
The event is scheduled Saturday, April 5, 2008 between 7:00 p.m. and 10:00 p.m. and offers an opportunity for citizens to talk to the candidate about issues important to them and to learn more about Brunson's priorities for the Board, if elected.
So far, Brunson faces opponent Mark Miner and incumbent Ben Rich for the District 3 seat. As of the most recent published reports, Miner has raised $1,450.21 and Rich has raised $550.00 in donations and loans towards the cost of their campaigns.
Brunson tells us that he will "speak briefly" but promises "no speeches!" asking everyone to come dressed casually. There will be complimentary food and a cash bar available for those who come early. For more information about the candidate or Saturday night's event, call 904-819-5510.
Share your thoughts with our readers >>