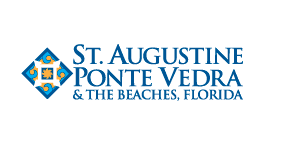 Communications Director Jay Humphreys with the St. Augustine, Ponte Vedra & The Beaches Visitors and Convention Bureau has reported to Historic City News several special events for this weekend that may be of interest to our readers.
Friday: November 14
BLACK CROWES IN CONCERT
The Black Crowes echo classic rock without slavishly imitating their influences. Their 1990 debut, Shake Your Money Maker sold over three million copies. Popular hits include Hard to Handle, She Talks to Angels, Remedy, and Thorn in My Pride. Gates open at 6:30, show starts at 7:30 p.m. at the St. Augustine Amphitheatre located at 1340 A1A South. Tickets are $30.50 – $38.00 and can be purchased at the St. Johns County Pier or by visiting www.ticketmaster.com. For more information, call 904.471.1965
ST. AUGUSTINE BEACH – 1935
Find out the details on the 1935 "re-invention" of St. Augustine Beach when Susan Parker, executive director of the St. Augustine Historical Society, provides details on this interesting Depression-era project. Using funds from the Works Progress Administration, a bulkhead, boardwalk, pier and hotel were built to revitalize the economy of St. Augustine Beach. The free presentation begins at 7 p.m. at the Cultural Arts Center – formerly the St. Augustine Beach Hotel created by the "re-invention – located adjacent to the pier. For more details, call 904.824.2872.
Friday, Saturday and Sunday: November 14 -16
ST. AUGUSTINE PIRATE GATHERING
Avast, me hearties! T'is a celebration of the Golden Age of Piracy in old St. Augustine. Three days of swashbuckling fun begins on Friday evening as pirates from around Florida wander the streets of the old city. On Saturday, the swashbuckling day begins with a pirate parade along San Marco Avenue at 10 a.m., followed by a skirmish at the redoubt located across from Castillo de San Marcos, then continues up St. George Street to the Plaza de La Constitucion at 11:45 a.m. On Saturday and Sunday from 2 to 5 p.m., there will be fun pirate lore, magic, shanties, a thieves market and plenty of swashbuckling demonstrations at the pirates' encampment at the Fountain of Youth Archeological Park. There will even be a Buccaneer's Bash filled with plenty of yo-ho-ho and of slicing of the mainbrace that begins at 6 p.m. (adults only). On Sunday beginning at 10:30 a.m., there will be a Pirate's court, a comedic reflection of all complaints addressing the preceding evening's frivolities. For more information, visit PirateGathering.com.
Saturday: November 15
Matanzas River Eco-Heritage Kayak Tour
Explore Washington Oaks Gardens State Park and learn history and ecology from the unique perspective of kayaking. Beginners welcome! Paddling and safety protocol taught at the start of each tour. Enjoy a relaxing Real Florida getaway right in your own back yard. This tour is from 9 to 11 a.m. and is $45 per person. Fee includes admission into park, all necessary equipment and guided tour, and photos! For more information, call 904.347.1565
THANKS-CHRISTMAS FESTIVAL
Get in the Holiday spirit at the 11th Annual Thanks-Christmas & VW Car Show Extravaganza! Highlights include a pet parade at 11 a.m., adoptions of homeless pets, the VW Car Show presented by Osteen Volkswagen, door prizes, DJ, fishing contest, holiday arts and crafts – plus, free hayrides, snow cones, popcorn and balloons for the kids. Proceeds benefit Operation Ensuring Christmas for Children of Fallen Soldiers. The fun takes place from 8 a.m. until 4 p.m. at the St. Johns Flea Market, SR 207 and I-95 (exit 311). Free parking and admission! For more information, call 904.824.4210.
CHILDREN'S MIRACLE NETWORK FLIGHT BEFORE CHRISTMAS
Enjoy an evening of music at a concert by Aire Traffic beginning at 7:30 p.m. at the St. Augustine Amphitheatre. Attendees will enjoy the classic ambiance of an outdoor concert while capturing the holiday spirit. Aire Traffic is comprised of air traffic controllers who incorporate a mix of jazz, horns, keyboards, drums, and of course, an aeronautical theme. The story line is about good 'Ole St. Nick traveling from the North Pole to St. Augustine. Tickets are $16 for adults and $11 for Seniors, Students and Military. A VIP reception and performance takes place at 6 p.m. – VIP tickets are $60 each. Proceeds from the performances benefit the Children's Miracle Network. For more information, or to purchase tickets, call 904.463.0513
Sunday: November 16
AHN TRIO "REDFINING CHAMBER MUSIC"
Experience the very best in piano, violin and cello with the Ahn Trio. Born in Korea, the Ahn Trio tours the world capturing the intellect, hearts and souls of all who hear them. They perform numerous concerts annually in such places as Lincoln Center's Alice Tully Hall, Carnegie's Weill Hall, Chicago's Ravinia, Singapore's Victoria Concert Hall and many more. Performance begins at 2 p.m. at the Flagler College Auditorium located on Granada Street in St. Augustine. Tickets are $22 per person. For more information, call 904.797.2800
Share your thoughts with our readers >>