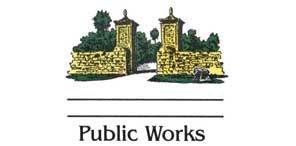 In an an announcement from Cathy DuPont, Department of Public Affairs – City of St. Augustine, Historic City News learned that city officials will dedicate the new Water Treatment Plant in a ribbon cutting set for Wednesday, October 22nd at 10:00 a.m.
Members of the St. Augustine City Commission will be joined by representatives of the St. Johns River Water Management District at a ribbon cutting ceremony to officially open the city's new water treatment plant on Wednesday, October 22, at 10:00am.
The public is invited to attend the brief ceremony. The facility is located at 254 West King Street.
Truly a 21st Century answer to the water needs of the Nation's Oldest City, the new water plant is a $12 million state of the art reverse osmosis facility that will serve the needs of the city's utilities customers for generations to come. The 14,300 sq. ft. plant is capable of producing over two million gallons of drinking water per day using the newest in membrane technology to guarantee a constant product that exceeds the highest industry standards for safety and reliability.
For more information, call the Public Works Department at 904.825.1040.
Share your thoughts with our readers >>