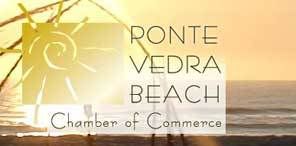 The Ponte Vedra Beach Chamber of Commerce, in cooperation with the Ponte Vedra Recorder, holds a forum for candidates running for election to the St. Johns County commission.
The Forum takes place 5:30 p.m. to 7:00 p.m. on Wednesday, July 23, at The Players Senior Community Center. It begins with a 15-minute candidate introduction followed by a question-and-answer session.
Angela Spears, an anchor reporter with First Coast News, NBC 12 and ABC 25, is the moderator. Spears, who has been with the station for 10 years, reports for Good Morning Jacksonville and anchors First Coast News at Noon. She grew up in Corpus Christi, Texas, and graduated from the University of Texas at Austin with a bachelors' degree in journalism.
The panelists are Grace Hayes, editor of the Ponte Vedra Recorder, St. Johns County Business Ledger and First Coast Register; Beau Halton, editor of the Florida Times Union/Shorelines, and Peter Ellis, editor of the St. Augustine Record.
Candidates currently confirmed include incumbents Cyndi Stevenson, District 1, and Ben Rich, District 2. Stevenson's challengers in the Aug. 26 primary, Al Abbatiello and Merrill Paul Roland, and Rich's opponent Mark P. Miner will attend.
Randy Brunson, Ken Bryan and Gary McMahon are running for Jim Bryant's District 5 seat vacated by Bryant's decision not to run again. All will attend with the exception of Brunson, who will be out of town and will send a representative.
Visit the Ponte Vedra Beach Chamber of Commerce website for more information on the forum or call 285-2004.
Share your thoughts with our readers >>