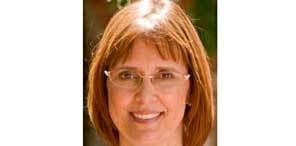 Florida Association of Counties graduates Stevenson from the Advanced County Commissioner program and presents her the Presidential Advocacy Award
In an announcement from Karen Pan in the St. Johns County Office of Public Affairs, Historic City News was informed that St. Johns County Commissioner Cyndi Stevenson has recently earned the Advanced County Commissioner designation.
The award was presented following Stevenson's completion of a comprehensive study program developed by The Florida Association of Counties. Commissioner Stevenson received the designation along with 19 other county commissioners during an awards ceremony held at the FAC Annual Conference in Miami, FL.
Stevenson was proud to have completed the course work and learn how to be a more effective commissioner. "I look forward to putting what I have learned in these programs to work for our citizens here in St. Johns County," she said.
Launched by FAC in 2006, the Advanced County Commissioner (ACC) education program is an advanced leadership program designed for graduates of the Certified County Commissioners (CCC) program. The program is organized as a series of three seminars, with 27 hours of course work. The course content focuses on leadership with an overarching theme of growth and development in Florida. Participating commissioners must commit to fully participate in all three seminars in order to graduate. Seminars include: Leadership Skills in Florida's Growth Environment; Strategic Visioning & Implementing that Vision, and Understanding and Working with Stakeholders in Florida's Growth Environment.
"This certification allows our citizen electorate to become experts in county government improving their communities," said FAC Executive Director Chris Holley. "Through FAC's education programs we are able to teach commissioners how to advance their policies through the complexities of government bureaucracies."
In addition to the ACC certification, Stevenson was also recently honored by the FAC with the Presidential Advocacy Award. FAC honors both state legislators and county commissioners across the state who work tirelessly during the legislative session to protect home rule. The Presidential Advocacy Award, given to ten commissioners in Florida, honors and acknowledges those who have represented the interest of all Florida's counties on statewide issues this year.
For more information about the ACC program or Presidential Advocacy Award, visit the FAC web site at www.fl-counties.com.
Founded in 1929, the Florida Association of Counties is a non-profit association representing the diverse interests of Florida's 67 counties. Created in 1998, the Florida Association of Counties County Commissioners Voluntary Certification program has trained 196 county commissioners on the complexities of county government and public life.
Let us know what you think >>