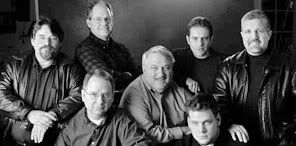 Sacha Martin has reported to Historic City News that Santa's Pre-Flight Check List Concert will be held at the Amphitheater on Saturday, November 15th at 7:00 p.m.
Arthur Crofton will serve as master of ceremonies for the concert and "Twas the Flight Before Christmas" events.
St. Augustine High School has fresh baked cookies for kids to decorate and eat, free of charge.
Everyone is reminded to bring their cameras as Santa will be there.
Tickets are $16 for adults and $11 for seniors, military and children to benefit the Children's Miracle Network, Shands Jacksonville as well as Wolfson Children's Hospital.
Martin says, "There's a silent auction and some incredibly great entertainment, featuring Dot Wilder along with Aire Traffic; a unique blend of original jazz and rock music written and performed by air traffic controllers."
Aire Traffic has raised over $50,000 for the Children's Miracle Network.
In 1996, two air traffic controllers from the Jacksonville Air Route Traffic Control Center (Wayne Lee and David Blumberg) were impassioned to combine their love for music and aviation in order to benefit cancer research.
In 2004, Aire Traffic began its partnership with Children's Miracle Network.
Tickets may be purchased online through Ticketmaster or contact 904-202-2760 to purchase directly from Children's Miracle Network.
Photo credit: Contributed promotional photograph
Let us know what you think >>