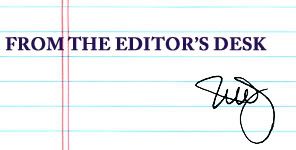 On August 26th, just less than one third of the registered Democrats in precinct 507 cast votes in the Primary Election.
Every four years, in Presidential election years, the major parties also elect their committeemen and committeewomen.
Because there were 1,367 registered Democrats, Precinct 507 elected two men and two women, each to serve a four year term – but the voters may not have known it because the candidate's names did not appear on the ballots.
Only two men and two women who are registered Democrats filed with the Supervisor of Elections office to qualify for the four available seats.
So, without fanfare or opposition, Ed Slavin was elected to serve as a Democratic precinct committeeman along with Horace Rockwood, Gail Rockwood and Eleanor Smith.
Slavin was installed on November 20th and his term began December 1st.
On his blog and in communications with others, Slavin has represented himself as a member of the St. Johns County Democratic Executive Committee to infer that he authoritatively speaks for the Democratic Party in St. Johns County.
According to Democratic Party officials, Slavin is one of a number of unpaid members who serve as a precinct committeeman. He is not an officer of the St. Johns County Democratic Executive Committee, was not elected by the St. Johns County Democratic Executive Committee to be a state committeeman to the Party, nor does he speak with any authority for the Democratic Party.
Slavin is out-of-step with most of the 34,685 Democrats countywide that were eligible to vote in the Primary Election – the overwhelming majority of whom did not vote. The same is true of the mere 443 Democrats who actually elected Slavin in precinct 507 and probably never realized they were doing it.
In one recent example of Slavin's tactics — addressing Mark Herron, the attorney for the Florida Democratic Party, Slavin wrote "As a member of the St. Johns DEC, I have a problem with you conducting training for the St. Johns County Democratic Party, representing the Florida Democratic Party and Democrats, and then taking on the representation of a rogue and a reprobate like RANDY BRUNSON."
Slavin petitioned the Florida Election Commission to have Herron disqualified to represent Brunson in the matter of a complaint which was filed by Slavin against Brunson.
The Florida Election Commission dismissed Slavin's petition, allowing Herron to represent Brunson, and later found that there was no probable cause to proceed on Slavin's original allegations against Brunson.
Slavin neither showed up for the hearing in Tallahassee nor faced any consequences for Brunson's cost of representation in defense of Slavin's unfounded complaint.
Democrats need to speak out against misfits like Slavin and volunteer to serve as precinct committeemen and committeewomen in the future so that the image of their party remains unsullied by individual, so-called "activists" who, in reality, have never been tested at the polls and have no known constituency.
Share your thoughts with our readers >>