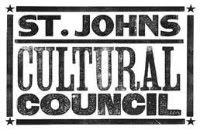 St. Johns County Cultural Council, Inc., a local nonprofit organization and Local Arts Agency for greater St. Johns County, will circulate the first ever Arts & Culture Survey to county and city commission candidates according to an announcement received by Historic City News.
This survey includes questions on a variety of topics that will impact the development and growth of arts and culture throughout all regions of the county.
Candidates Being Surveyed (in alphabetical order)
St. Johns County
City of St. Augustine
St. Augustine Beach
Albert J. Abbatiello
Joe Boles
Greg Crum
Randy Brunson
Leanna Freeman
Rich O'Brien
Ken Bryan
Errol D. Jones
Undine Celeste Pawlowski
Gary McMahon
Roger Jolley
Andrea Samuels
Mark P. Miner
Bill Lennon
Ben Rich
Jimmy Owens
Merrill Paul Roland
F. Peter Romano
Cyndi Stevenson
Judith Seraphin
Nancy Sikes-Kline
Dan Sullivan
"We are following the lead of other Cultural Councils around the state and nation on this survey. The purpose is to help inform the voters of St. Johns County to precisely where candidates stand on the importance of Arts and Culture." said Philip McDaniel, President of the Board of the St. Johns Cultural Council.
"In particular, our 4,500 weekly newsletter subscribers, plus all subscribers to our member organizations including Limelight Theater, EMMA, the St. Augustine Art Association, the Cultural Center at Ponte Vedra and other arts groups, will have the opportunity to see where candidates stand on key issues such as arts instruction as part of county recreation programs, art in public places, and continued investment of tourist generated taxes in arts and cultural programming to grow tourism and improve our local quality of life."
McDaniel said that the deadline for candidate responses is July 28th.
All responses will be distributed to local media outlets as well as be published of the Cultural Council's website, its weekly E-newsletter and to member organization constituents during the week of August 4th, 2008.
The Cultural Council does not endorse or support political candidates in any election.
The purpose of the survey is to provide equal opportunity for all candidates to express their ideas, positions and opinions on the arts to the general public.
For more information on The St. Johns Cultural Council, visit stjohnsculturalcouncil.org" or call (904) 826-4116.
Share your thoughts with our readers >>