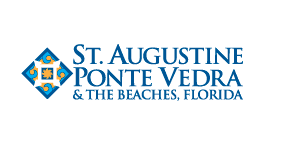 Communications Director Jay Humphreys with the St. Augustine, Ponte Vedra & The Beaches Visitors and Convention Bureau has reported to Historic City News several special events for this weekend that may be of interest to our readers.
Friday, Saturday and Sunday: November 21-23
ST. JOHNS COUNTY FAIR
Get a taste for St. Johns County's agricultural heritage by enjoying exhibits, food, and fun! Spotlight entertainment includes live performances by The Robinson Family, Caitlin Nicole Eadie and Katie Gillard on Friday; Driftwoods and Dunehopper on Saturday; and The Robinson Family, Saltwater Cowgirls, and Katherine Archer on Sunday… Fair hours are 5 p.m. to 10 p.m. on Friday; 9 a.m. – 10 p.m. on Saturday, and 10 a.m. to 8 p.m. Sunday, at the County Fairgrounds, SR 207, 7 miles west of I-95. Admission is $5 for ages 15-62; $1 for ages 8-14; free for everyone else. There is a special $20 "Ride All Night" ticket available for unlimited midway rides each day. For more information, call 904.692.4603
WINTER WONDERLAND
Lace up your skates and head over to the St. Augustine Amphitheatre to enjoy a Winter Wonderland! Winter Wonderland has free admission as well as numerous activities for a minimal fee. Slip down the new 100-foot ice slide, skate in the ice rink and enjoy an evening of falling snow. The ice skating rink is only $10 (skate rental is $2) and the ice slide is only $5. Sleigh rides take place from 6-10 p.m. (adults $10, $5 for children). This winter extravaganza also includes winter games, an Elf village, reindeer games, lighted nature trails, visits with Santa, s'mores on an open fire and much more. The St. Augustine Amphitheatre is located at 1340 A1A South in St. Augustine. Winter Wonderland is open Monday through Friday from 6 to 10 p.m. and Saturday and Sunday from 11 a.m. to 3:30 p.m. November 21 through December 20, then December 21 to January 4 from 11:30 a.m. to 3:30 p.m. Winter Wonderland will be closed Thanksgiving Day and open 6 p.m. to 10 p.m. on Christmas Day. For more information, call 904.471.1965
Friday and Saturday: November 21-22
CELEBRITY CABARET
Be there when The Limelight Theatre's Board of Directors presents the seventh annual Celebrity Cabaret fundraiser. The show features many of St. Augustine's most prominent residents performing a variety of musical numbers, lip-syncing the lyrics in full costume and creatively choreographed. Tickets are $75 per person and include a cocktail party beginning before each performance at 7 p.m. with open bar throughout the evening and hors d'oeuvres by Carrabba's Italian Grill. The curtain rises at 8 p.m. on Thursday, Friday and Saturday at the Limelight Theatre, 11 Old Mission Avenue, St. Augustine. For information and reservations, call the box office at (904) 825-1164.
HOLIDAY SHOPPES
Find one-of-a-kind creations from premier vendors at the annual Holiday Shoppes hosted by the Cultural Center at Ponte Vedra Beach. The extraordinary holiday shopping experience also features a café catered by The Chef's Garden. The Shoppes will be open from 9 a.m. – 5 p.m. on Friday and 10 a.m. – 4 p.m. on Saturday. The Cultural Center at Ponte Vedra Beach is located at 50 Executive Way. For more information, call 904.280.0614
Saturday: November 22
FREEDOM TRAIL TOURS
Embark on a narrated tour of St. Augustine's Civil Rights Landmarks – Freedom Trail. Featuring the many St. Augustine sites and homes that played a pivotal role in the Civil Rights movement of 1964, the tours take place at 10 a.m. and noon. Tours depart from Excelsior African American Cultural Museum, 102 M. L. King Avenue in St. Augustine. Donations of $15 for adults and $7 for students will go toward sponsoring the 40th ACCORD's efforts to erect a second set of Freedom Trail markers. For tickets and more information call 904.825.1194 or 904.823.9688
15th ANNUAL NIGHTS OF LIGHTS LIGHTING CEREMONY
Join in the opening ceremonies for the 15th Annual Nights of Lights in St. Augustine's historic Plaza de la Constitucion. After a high-energy musical performance by Showtime USA beginning at 4:30 p.m., the All Star Orchestra will take the stage at 5:30 p.m. to entertain with great swing and big band music in grand holiday style. The lighting ceremony gets underway at 6:30 p.m. when a single flick of a switch will bathe the historic district in the soft glow of two million lights through January 31. For more information call 800.653.2489
ZOO SNOOZE: GOBBLE, GOBBLE, SNOOZE
Ever wondered what the zoo is like at night? Come have an unforgettable experience with a late night tour of the St. Augustine Alligator Farm's nocturnal beasties, then let the nighttime animal chorus sing you to sleep. This program is appropriate for children ages 7 to 12 years old and includes pizza, hands-on animal presentations, a twilight zoo tour, a craft, nocturnal games, late night snack, continental breakfast and lots of fun! The fun begins at 6 p.m. and ends at 9 a.m. the next morning! The cost to participate is $50 for members, $60 for non- members. Space is limited and reservations are required. For more information, call 904.824.3337 x 29
NIGHTS OF LIGHTS SATURDAY ART WALK
Come out for a special Nights of Lights edition of St. Augustine's popular Art Walk! Visit more than 25 local galleries, enjoy live music, light refreshments and exciting new exhibits. The St. Augustine Art Association will feature a colorful collection of works from the Jacksonville Watercolor Society and Annette Danielson will be performing on the piano from 5 to 9 p.m. and refreshments will be served. At 10 p.m., the doors will close until dawn for an All-Nighter Create-A-Thon for artists ages 18 and over. The results will go on display at 3 p.m. on Sunday (space is limited for the all-nighter, for details call 904.824.2310). The Art Walk begins at Rembrandtz Fine Art and Gifts, 131 King Street. Free parking for the event is available at Rembrandtz and the San Sebastian Winery (the Art Walk Trains and Trolleys will not be running). For details, call 904.829.0065.
SANTA'S BIG RED CHRISTMAS TRAIN TOUR
Chug along on a festive special Nights of Lights tour aboard Santa's Big Red Train. Sing along with the holiday music and enjoy the millions of brilliant lights bedazzling St. Augustine. Tours depart from 3 Cordova Street and Ripley's Believe It or Not! Museum, located at 19 San Marco Avenue in St. Augustine from 6 to 9 p.m. every Friday and Saturday through December 28. Tickets are $6 for adults and $3 for children. For more information, call 904.824.1606
Sunday: November 23
Washington Oaks Kayak Tour
Explore Longs Creek and the Matanzas Estuary nestled in 25,000 contiguous acres of preserved Florida habitat in one of the most productive ecosystems on the planet. Observe the active fisheries during a very productive time of the year with regular dolphin sightings and beautiful birds. No experience required. The fee is $45 per person and the tour leaves from Washington Oaks Gardens State Park at 9:00 and runs until 11 a.m. For more information, call 904.347.1565
Share your thoughts with our readers >>