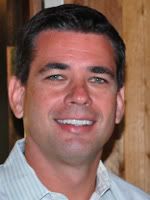 Historic City News is following up on this morning's announcement that Phil Mays of Ponte Vedra has been appointed by Governor Charlie Crist to fill the St. Johns County District 4 Commission seat.
The District 4 seat has been open since October 17, 2008, when Governor Crist suspended Commissioner Thomas Manuel from office, and Mays will serve for the duration of the suspension. Commissioner Mays will complete all required steps, including filing financial disclosure and taking an oath of office, prior to the next Board of County Commissioners meeting on January 6, 2009.
Mays said his goal is to bring a businesslike and professional demeanor to the decision-making process for the County. He provided this statement:
"The Governor's appointment is truly an honor. I extend my deep appreciation to Governor Crist. My desire to serve the citizens of St. Johns County through this appointment to the St. Johns County Commission is sincere. My wife Stacey and I have chosen this community for our life with our three children because of the remarkable quality of life.
I am committed to working with the families of our County to assure a bright future for all. As a member of the business community, I am determined to see a strong surge in economic opportunities for our workforce. St. Johns County has a rich and distinguished history. I have a respect for its past, and I pledge to all citizens I will work to assure its future.
To the residents of District 4, I feel proud to represent you and our neighborhoods on the Commission. In my work on the citizens' behalf, I will continue to exemplify the same devotion I have shown to civic and community involvement in my new public service role. To those who have encouraged and supported me in this effort, I thank you for your faith in my abilities. To the current County Commissioners and County Staff, I look forward to working with you. I wish all citizens of our County a Merry Christmas and Happy Holidays."
Commission Chairman Cyndi Stevenson is pleased to welcome Commissioner Mays to the Board. "I appreciate the Governor appointing Mr. Mays to this seat," she said. "I am confident he will represent District 4 well and dutifully serve all residents of St. Johns County."
Share your thoughts with our readers >>