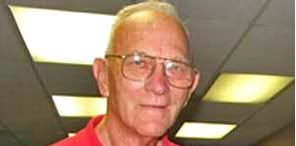 Election Day, November 4th is quickly approaching. We are in the second week of early voting and absentee ballots are being collected. It is with great thought that careful consideration that we ask citizens to cast their votes.
From the sample ballot distributed from the Supervisor of Elections office, Historic City Media has examined the candidates in several local elections and will offer our endorsement to those who we feel are best qualified and capable.
This contest is open to all registered voters located within legislative District 20.
In the race for Florida's House of Representatives, William L. Proctor, a local Republican, is vying to win his third two-year term in office. Proctor is running against Democrat Doug Courtney of Palm Coast who is a software technology business owner in the medical field.
When listening to each candidate, in published editorial interviews and in live citizen forums, it becomes readily apparent who will likely accomplish more for the residents of District 20.
Proctor, who is chancellor of Flagler College, is a polished statesman and articulate speaker. He's also a scholarly listener. When the moderator, citizen speakers or his opponent are talking, Proctor is paying attention and busily recording detailed notes.
Proctor has sponsored and helped to push through a bill that could dramatically help St. Augustine's state-owned historic properties by allowing the University of Florida to take over 37 state-owned properties which St. Augustine now struggles to pay for.
The university would maintain the buildings and bring student doctorate and graduate programs to the area.
Both candidates are concerned about how the state budget addresses spending for education.
Courtney has said that he could find "$100 million immediately" for education by eliminating the controversial FCAT, however, Courtney is but one voice in a legislature that demands compromise and cooperation to actually get things done.
Proctor has proven his ability to reach across the aisle and build coalitions to accomplish his goals while serving in Tallahassee.
Bill Proctor wins our support, endorsement and vote.
Photo credit: Nancy Sikes-Kline
Let us know what you think >>