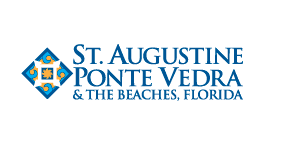 Historic City News received a report this morning from Communications Director Jay Humphreys with the St. Augustine Visitors and Convention Bureau describing loads of special events for this holiday season weekend that are sure to entertain our readers.
Friday: December 5
FIRST FRIDAY ART WALK
Join one of St. Augustine's most popular cultural events on the first Friday of every month. Enjoy the latest exhibits, music, entertainment and refreshments at over 20 participating galleries – plus, great food courtesy of the St. Augustine Independent Restaurant Association. Ripley's Believe It or Not! Museum will feature artist Cliff Smith whose unique and colorful art was inspired by Australia's aboriginal artists. First Friday Art Walk Tours begin at Rembrandtz American Craft Gallery, 131 King Street. Galleries are open from 5 to 9 p.m. St. Augustine Sightseeing Trains and Old Town Trolleys offer attendees a complimentary shuttle service to most of the galleries. Shuttles run on a continuous loop every 30 minutes. For more information, call 904.829.0065
4th Annual Festival of Trees at World Golf Village
Enjoy a magnificent display of Christmas tress at the third-annual Festival of Trees at the St. Johns County Convention Center adjacent to the Renaissance Resort at World Golf Village. The event will showcase trees and wreaths decorated by businesses, organizations, families and friends from the community. The event, which is free to the public, will be open daily through December 14 from 9 a.m. to 9 p.m. and from 9 a.m. to 3 p.m. on the final day. The decorated trees will be part of a silent auction and visitors will be encouraged to fill out a ballot indicating the number of votes (in minimum $1 bids) they would like to cast for their favorite trees. All proceeds raised during the event will go directly to The St. Augustine Record's Empty Stocking Fund and the United Way of St. Johns County. For more information, or to obtain a commitment form, call 904.940.4010
An Evening of British Isle Music
Experience what night-time entertainment was like during St. Augustine's British occupation. The fun begins at 8 p.m. at St. Augustine's Colonial Spanish Quarter Museum's Taberna Gallo at 29 St. George Street and is free to all. Bring a blanket or a lawn chair. Refreshments and libations are available from the Tavern. For more information, call 904.819.5318
St. AUGUSTINE cOMMUNITY ORCHESTRA: HEAVENLY HOLIDAY MUSIC
Come celebrate the holiday season while enjoying a heavenly performance by St. Augustine's own Community Orchestra. The performance takes place at 8 p.m. in the Alcazar Café at Lightner Museum, 25 Granada Street. The audience is invited to sing carols with the orchestra, listen to seasonal favorites, and enjoy charming Christmas music played by two music boxes. One of these is a cylinder box, and the other plays disks, which are interchangeable. The concert is free and open to the public. Although no tickets or reservations are needed, space is limited. Donations and sponsorship are always appreciated. More information is available by calling Dorothy Barrett at 904.471.3026
Friday and Saturday: December 5 & 6
BRITISH NIGHTWATCH AND GRANDE ILLUMINATION
Commemorate the Treaty of Paris and its impact on 18th century British St. Augustine. Witness the reading of the Treaty of Paris and the reaction of the townsfolk and military during the British Night Watch opening ceremony that takes place at 4 p.m. on Friday at the Plaza de la Constitucion. On Saturday from 9 a.m. until dusk, the British encampment in the City of St. Augustine's Spanish Quarter Museum on St. George Street will be open to the public. British troops will demonstrate a wide range of authentically-detailed military skills including mass troop movements, bayonet drills, musket firings, Changing of the Flag Ceremony and fife & drum music. Then on Saturday at 8 p.m., Regimental British troops, Fife and Drum Corps, Militia, Native American allies and Distaff will parade by torchlight through the historic district to secure the City Gate. The Night Watch Parade begins at Government House at the Plaza de la Constitucion where all will hear the Governor's holiday proclamation. Join in the largest fully interactive parade that make everyone a part of history – light a candle and follow in the boisterous parade through the town! Musket fire and general revelry by everyone gathered at this historic location add to the holiday spirit. For more information about the British Nightwatch and Grande Illumination, call 904.819.5318
3RD ANNUAL HANDA CUP TOURNAMENT
Enjoy an international match-play competition at the final event of the 2008 The Legends Tour on the World Golf Village Slammer and Squire course. The Handa Cup tournament features some of the top players from the LPGA Legends Tour. The Slammer and Squire is located at the World Golf Village, off I-95 at exit 323 in St. Augustine. Single day pass tickets are $10.
Saturday: December 6
54TH ANNUAL ST. AUGUSTINE CHRISTMAS PARADE
Be there for the 54th Annual Christmas Parade. One of the largest parades in North Florida, it includes floats, marching bands cars, horses, and the arrival of Santa. The parade will start promptly at 10 a.m. by the Mission of Nombre de Dios; continue through the downtown streets of historic St. Augustine and end behind the Visitors Center on Castillo Dr. Pictures with Santa will follow in the Plaza de la Constitucion. For more information, call 904.461.9518.
BEACH PHOTOS WITH SANTA
Support your local ocean lifeguards while getting a memorable photo taken with Santa at the beach. Dress up the entire family, pets, or kids in their holiday finery and head over to the beach just north of the St. Augustine pier (park at Pope Road and A1A South) from 9 a.m. to noon to get the perfect Florida Christmas photo. Photos come with a holiday folder and are priced at $8 for a 4×6 and $10 for a 5×7. Bring your own camera and take your photos for $5 per pose. Santa will be at the beach for photos at the same time on each Saturday through December 20. All proceeds benefit the South Atlantic Lifesaving Association. For more information, call 904.540.4255.
SURF ILLUMINATION
Light up your evenings when the Surf Illumination complements the seasonal lighting on A1A Beach Boulevard in St. Augustine Beach. The event begins at 4 p.m. at the St. Augustine Beach Pier and includes the ceremonial lighting of the seasonal tree at sunset (approximately 6:20 p.m.) by the mayor. Food and beverages are offered by local restaurants and many local arts and crafts vendors provide convenient shopping for the holiday season. Santa, musical performers and traditional carolers make it fun for all. For more information, call St. Augustine Beach Civic Association at 904.347.8007
HOLIDAY TEA WITH MRS. CLAUS
Dress up the children in holiday attire for a chance to visit with Mrs. Claus at Washington Oaks Gardens State Park. This tea party is offered to children ages 5-7 and includes a sharing of Christmas wish lists, storytelling featuring "The Reindeer Christmas", an arts and crafts project, a souvenir photograph of Mrs. Claus, a Christmas stocking filled with goodies and of course tea and cookies. Tea party times are 10 a.m. and 1:30 p.m. Stuffed animal companions are welcome. The tea party is $12 per child and includes park admission. For more information, call 386.446.6783
Sunday: December 7
40TH ANNUAL CHRISTMAS TOUR OF HOMES
Enjoy "Christmas Traditions," the St. Augustine Garden Club's annual tour showcasing homes located around Maria Sanchez Lake, the Matanzas Bay and St. George Street in St. Augustine's South Historic District. Open for the tour, these beautiful historic homes represent styles popular in the city and were constructed in 1890, 1905, the 1920's and more recent years. All decorations and floral arrangements throughout the tour will be composed of natural materials designed and hand-crafted by members of The Garden Club of St. Augustine. In addition, the tour includes a delightful tea at the Coastal Community Center, located at 180 Marine Street where quality-crafted items made by Garden Club members will be available for purchase. Tours begin at the Coastal Community Center, located at 180 Marine Street, from noon to 5 p.m. St. Augustine Sightseeing Trains will provide shuttles from the Center to the homes on the tour. Admission is $15 in advance and $20 day of tour. For more information and to purchase tickets, call Virginia Cunningham at 904.797.6862
COOKBOOK SIGNING TO BENEFIT COA
Visit the beautiful St. Augustine Lighthouse and meet the editor and artist who created the second edition of "Recipes of St. Augustine: Past and Present". This newly updated cookbook makes a great Christmas gift and all proceeds from its sale go to benefit the St. Johns County Council on Aging. The book signing will take place from 1-3 p.m. – signed books will be available for $20. For more information, call 904.209.3685.
On-going Nights of Lights Tours and Events:
WINTER WONDERLAND
Lace up your skates and head over to the St. Augustine Amphitheatre to enjoy a Winter Wonderland! Winter Wonderland has free admission as well as numerous activities for a minimal fee. Slip down the new 100-foot ice slide, skate in the ice rink and enjoy an evening of falling snow. The ice skating rink is only $10 (skate rental is $2) and the ice slide is only $5. Sleigh rides take place from 6-10 p.m. (adults $10, $5 for children). This winter extravaganza also includes winter games, an Elf village, reindeer games, lighted nature trails, visits with Santa, s'mores on an open fire and much more. The St. Augustine Amphitheatre is located at 1340 A1A South in St. Augustine. Winter Wonderland is open Monday through Friday from 6 to 10 p.m. and Saturday and Sunday from 11 a.m. to 3:30 p.m. November 21 through December 20, then December 21 to January 4 from 11:30 a.m. to 3:30 p.m. Winter Wonderland will be closed Thanksgiving Day and open 6 p.m. to 10 p.m. on Christmas Day. For more information, call 904.471.1965
HOLLY JOLLY TROLLEY TOUR
Enjoy the Nights of Lights from the cozy comfort of the Holly Jolly Trolley! Nightly tours feature festive caroling, hot apple cider and homemade cookies. Handcrafted by Santa's elves, the magical viewing glasses given to each guest will add even more sparkle to this amazing holiday light show. The trolley departs nightly throughout December from the main Visitor Information Center in St. Augustine. In January, the Holly Jolly Trolley will run on Friday and Saturday nights only. Tickets are $7 for adults and $4 for children ages 6-12 –under 6 are free. For more information, call 904.829.3800
SANTA'S BIG RED CHRISTMAS TRAIN TOUR
Chug along on a festive special Nights of Lights tour aboard Santa's Big Red Train. Sing along with the holiday music and enjoy the millions of brilliant lights bedazzling St. Augustine. Tours depart from 3 Cordova Street and Ripley's Believe It or Not! Museum, located at 19 San Marco Avenue in St. Augustine from 6 to 9 p.m. every Friday and Saturday through December 28. Tickets are $6 for adults and $3 for children. For more information, call 904.824.1606
SCHOONER FREEDOM NIGHTS OF LIGHTS TOURS
See the Nights of Lights flicker to life each evening from a different perspective – the deck of the beautiful sailing schooner Freedom! The daily sunset cruise departs the St. Augustine City Marina at 4:15 p.m. and returns at 6:15 p.m. Tickets are $45 and include complimentary beverages and snacks. For more reservations, call 904.810.1010.
THE QUILTMAKER'S GIFT AT WINTER WONDERLAND
Experience the heartwarming play, The Quiltmaker's Gift, while enjoying the St. Augustine Amphitheatre's Winter Wonderland. Appropriate for all ages, this magical story illustrates what is most important in life – perfect for the holidays! The 30-minute production takes the stage every Friday and Saturday night at 6:30, 7:30 and 8:30 p.m. through January 3. Tickets are $5 and are available the day of the show at the Amphitheatre or one hour before each show at the Veddy Theatre ticket booth near the skating rink. For more information, go to www.veddytheatre.org
NOTE: St. Johns County residents with a valid ID are always admitted free of charge to Government House Museum, the Lightner Museum, the Colonial Spanish Quarter Museum, the Fountain of Youth, the Ximenez-Fatio House, the Oldest Wooden Schoolhouse, and the Spanish Military Hospital Museum and the Father Miguel O'Reilly Museum.

The daily tours and wine tastings at the San Sebastian Winery are free to everyone.

Also, admission is free to everyone at the Authentic Old Drug Store, Fort Matanzas National Monument, St. Photios Chapel, the Peña-Peck House and the Father Miguel O'Reilly Museum. (donations are welcomed)
Share your thoughts with our readers >>