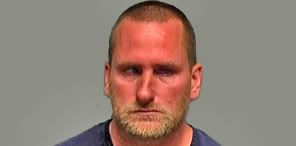 Historic City News has learned that a 39-year old St. Johns County man, who allegedly faked a suicide yesterday, was located and arrested early this morning following a violent attack at a Elizabeth Dr. residence.
SJSO Media Relations Officer Kevin Kelshaw reported that the suspect, identified as Robert Edward Crews, 39, 8363 White Tower Rd., Hastings, was arrested as he arrived at his residence at 3:45 a.m. this morning and was charged with attempted murder and burglary with battery.
The Sheriff's Office began the investigation Tuesday evening when St. Augustine Police Investigators learned that Crews had allegedly faked his suicide and was still in the area. Ground units as well as the Sheriff's Office helicopter "Air One" searched the area off Kings Estate Rd. where Crews was allegedly living in a tent in the woods. After several hours he was not located.
At 3:00 a.m. deputies responded to a residence in the 1100 block of Elizabeth Dr. for a report of a domestic disturbance in which a female was stabbed in the neck. The victim turned out to be Crews wife Robin and she was transported to Flagler Hospital for treatment. She was then transported by air ambulance to Shands Jacksonville for precautionary measures and was then released.
Crews allegedly then took a vehicle from the residence and fled the scene westbound on Kings Estate Rd. Deputies responded to the area of his Hastings residence and a short time later he arrived and was taken into custody without further incident.
Crews is being held on the local charges with no bond and will be turned over to federal authorities as he is begins a 15 year prison sentence on a weapons charge.
Share your thoughts with our readers >>