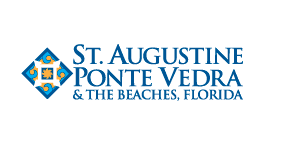 Communications Director Jay Humphreys with the St. Augustine, Ponte Vedra & The Beaches Visitors and Convention Bureau has reported to Historic City News several special events for this weekend that may be of interest to our readers.
Friday: October 10
CROCODILE ROCK!
Return to when "rock was young" and celebrate EPIC's 35th anniversary at Crocodile Rock! Beginning at 6:30 p.m. at the St. Augustine Alligator Farm (of course!) Zoological Park, the star-studded event features a fun-filled evening of 70's-themed contests – best dressed 70's fashion; 70's celebrity look-a-like; 70's trivia contest; and a "Vinyl Idol" singing contest. PLUS, live music by Cloud 9, catering by the St. Augustine Independent Restaurant Association and a special alligator show in the lagoon – all hosted by Sheriff David "Elton John" Shoar! Tickets are $75 per person (over age 21 only please) and can be purchased by calling 904.829.3295. All proceeds benefit EPIC and will be used to assist children and families in need of counseling and mentoring services throughout St. Johns County.
STAIND, SEETHER & PAPA ROACH IN CONCERT
See Billboard chart toppers Staind along with performances by Seether and Papa Roach in this special concert. Tickets are $37.50 – $43 and are available the St. Augustine Beach Pier. Gates open at 5:30 p.m., show begins at 6:30 p.m. The St. Augustine Amphitheatre is located at 1340 A1A South in St. Augustine. For more information, call 904.471.1965.
WILD OCEAN
Be there for the premier of this action-packed, inspirational IMAX® documentary that explores the interplay between man and the endangered ocean ecosystem. Ticket prices for Wild Ocean are $8 for adults, $7 for military, seniors and students and $5 for children ages 3-12. Open daily, the World Golf Hall of Fame IMAX® Theater, located along Interstate 95, exit 323. For show times, call 904-940-IMAX.
Friday, Saturday and Sunday: October 10-12
11th ANNUAL GREEK FESTIVAL
Everyone can be Greek for the weekend at the Eleventh Annual Greek Festival! Hosted by Holy Trinity Greek Orthodox Church, the Festival features a delicious assortment of Greek foods, pastries and beverages along with nonstop entertainment with live Greek music by the The Hellenic Band of Jupiter and traditional Greek dances by the Nisiotes dance troupe. The Festival takes place from 11 a.m. to 9 p.m. on Friday and Saturday and noon to 6 p.m. on Sunday at Francis Field in downtown St. Augustine. Admission is $2. For more information, call 904.829.0504.
YOU CAN'T TAKE IT WITH YOU
Witness this hysterical comedy as two young lovers watch as the dinner meeting of their families goes from bad to worse! Show times are Thursday, Friday and Saturday at 7:30 p.m. and Sunday matinées at 2 p.m. at The Limelight Theater, located in the Joukowsky Family Foundation Center for the Performing Arts, 11 Old Mission Avenue, St. Augustine. Tickets are $25 for adults, $22 for seniors, and $20 for military and students. For more information, call the Limelight Box Office at 904.825.1164.
Friday and Saturday: October 10 & 11
CABARET ESPAÑOL!
Immerse yourself in St. Augustine's Spanish Heritage at this colorful and exciting cabaret presented by First Coast Opera. The entertainment includes Spanish zarzuela, opera, bossa nova, bolero, tango, mambo and more. Plus, tapas, coffee and dessert will be served and wine and sangria will be available from the bar – and free rumba lessons will be provided! A Night of Spanish & Latin Music, Food & Fun will take place each evening beginning at 8 p.m. at the Mark Lance Armory, 190 San Marco Avenue, near the carousel. This special cabaret will be repeated at the same place and time on October 17 & 18. Tickets are $22 at the door, $20 in advance and $180 for tables of 10. To purchase advance tickets, call 904.417-5555.
Saturday and Sunday: October 11 & 12
20th ANNUAL COLONIAL FOLK ARTS & CRAFTS FESTIVAL
See colonial craftspeople from throughout Florida demonstrate "Lost Arts" such as spinning, weaving, basket making, blacksmithing, pottery making and many other arts and crafts. Historical musical performances, children's hands-on craft experiences, storytelling and much more show how entertaining the old days could be. The event takes place each day from 10 a.m. to 5 p.m. at St. Augustine's Colonial Spanish Quarter Museum. For free admission to the festival, enter at 53 St. George Street. For detailed information, contact 904.825.5088.
Saturday: October 11
"Herbs in the Garden" Workshop
Join the Friends of Washington Oaks for a special "Herbs in the Garden" workshop where insights and tips will be provided on various uses of herbs. The workshop will be included in the regular park entrance fee of $4 per vehicle, up to eight people. Washington Oaks Gardens State Park is located approximately 15 miles south of St. Augustine at 6400 North Oceanshore Blvd. in Palm Coast. For more information, call 386.446.6783.
NOTE: St. Johns County residents with a valid ID are always admitted free of charge to Government House Museum, the Lightner Museum, the Colonial Spanish Quarter Museum, the Fountain of Youth, the Ximenez-Fatio House, the Oldest Wooden Schoolhouse, and the Spanish Military Hospital Museum. The daily tours and wine tasting at the San Sebastian Winery are free to everyone. Also, admission is free to everyone at the Authentic Old Drug Store, Fort Matanzas National Monument, St. Photios Chapel and the Peña-Peck House; although donations are welcomed.
Let us know what you think >>