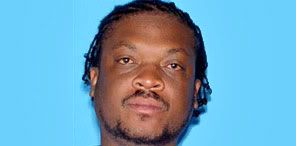 A 35-year old St. Johns County man, who has a history with law enforcement, but has not served much time, accepted a federal plea deal recently stemming from an incident that occurred nearly two years ago according to a report received by Historic City News today.
The suspect, identified as Damon Lee Flagler, 120 East St. Johns St., Hastings, pled guilty to two out of six counts of a federal indictment and is facing 15 years in prison.
The two counts in which Flagler pled to were possession of cocaine base with intent to distribute and possession of a firearm during a drug trafficking crime.
The incident occurred on 25 October 2006 when members of the St. Johns County Sheriff's Office Special Investigations Unit (SIU) along with the Bureau of Alcohol, Tobacco, Firearms and Explosives (ATF) purchased cocaine base from the defendant. In addition to the cocaine, the suspect sold a 9mm pistol to a confidential informant. Prior to that time, the suspect had sold three other firearms to the informant.
The maximum penalties for the two counts is a mandatory minimum term of imprisonment of 15 years, up to two life sentences, a fine of $4,250,000 or both fine and imprisonment along with eight years of supervised probation.
He also forfeits the four guns.
He was sentenced to 15 years last week by a Federal Magistrate.
Share your thoughts with our readers >>