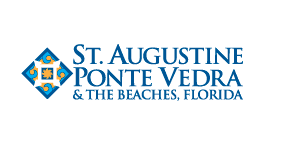 Communications Director Jay Humphreys with the St. Augustine Visitors and Convention Bureau has reported to Historic City News several special events for this weekend that may be of interest to our readers.
Friday and Saturday: November 28 & 29
THE QUILTMAKER'S GIFT AT WINTER WONDERLAND
Experience the heartwarming play, The Quiltmaker's Gift, while enjoying the St. Augustine Amphitheatre's Winter Wonderland. Appropriate for all ages, this magical story illustrates what is most important in life – perfect for the holidays! The 30-minute production takes the stage every Friday and Saturday night at 6:30, 7:30 and 8:30 p.m. through January 3. Tickets are $5 and are available the day of the show at the Amphitheatre or one hour before each show at the Veddy Theatre ticket booth near the skating rink.
VILLA ZORAYDA NIGHTS OF LIGHTS TOUR
Explore this Grand Gilded Age home during a special Night of Lights evening tour of the Villa Zorayda Museum. An enchanted evening waits with an audio tour (available in English or Spanish) throughout the two-story mansion filled with a collection of antiques and fineries. Audio tours are $10 for Adults, $2.00 discount for seniors, students and military, $4.00 for children ages 8 to 12, under 7 admitted free. Parking is free with paid admission. Villa Zorayda is located at 83 King Street across from Flagler College in St. Augustine. For more information call 904.829.9887
THE GLAS TARA SCHOOL OF IRISH DANCE
DANCE & CULTURAL EVENTS COMPETITION
Experience Irish Culture at its finest with singing, poetry (tale-telling), music, baking & dancing. Watch Champion dancers compete for Regional & World Class titles, and enjoy onsite vendors featuring all things Irish. The fun take place at the Renaissance Resort Convention Center at the World Golf Village located off Interstate 95, exit 323. The event starts at 6 p.m. Friday and runs all-day on Saturday. Admission is $10 for adults and children under 10 are free. For more information call 904.829.0861
MATANZAS AND MOSES CREEK KAYAK TOURS
Enjoy Florida's fall weather while burning off some turkey-induced calories on a guided kayak tour of the Matanzas River or Moses Creek Conservation Area. The Moses Creek tour is 9-11 a.m. and the Matanzas River excursion is 1:30-3:30 p.m. each day. Tours are $45 per person and include guide, kayak, gear rental and bottled water. Tours depart from Shady Oyster Fish Camp, 291 Cubbedge Road in Crescent Beach (10 miles south of St. Augustine, off A1A just south of the SR 206 bridge). For reservations or more information, call 904.471.4144
Friday, Saturday and Sunday: November 28. 29 & 30
HOLLY JOLLY TROLLEY TOUR
Enjoy the Nights of Lights from the cozy comfort of the Holly Jolly Trolley! Nightly tours feature festive caroling, hot apple cider and homemade cookies. Handcrafted by Santa's elves, the magical viewing glasses given to each guest will add even more sparkle to this amazing holiday light show. The trolley departs nightly throughout December from the main Visitor Information Center in St. Augustine. In January, the Holly Jolly Trolley will run on Friday and Saturday nights only. Tickets are $7 for adults and $4 for children ages 6-12 –under 6 are free. For more information, call 904.829.3800
SCHOONER FREEDOM NIGHTS OF LIGHTS TOURS
See the Nights of Lights flicker to life each evening from a different perspective – the deck of the beautiful sailing schooner Freedom! The daily sunset cruise departs the St. Augustine City Marina at 4:15 p.m. and returns at 6:15 p.m. Tickets are $45 and include complimentary beverages and snacks. For more reservations, call 904.810.1010.
CLASSIC PATRICK SHOWSTOPPERS AT LIMELIGHT THEATRE
Come hear the classic sounds of some of the greatest Motown legends when Patrick Robinson brings his successful cabaret show back to the Limelight Theatre. Performances will be held on Limelight's Koger-Gamache Studio Theatre located at 11 Old Mission Avenue in St. Augustine. The show takes place Thursday, Friday and Saturday evenings through December 7 at 7:30p.m., and Sunday at 2 p.m., Tickets are $20. For more information, call 904.825.1164
Saturday and Sunday: November 29 & 30
FALL ARTS & CRAFTS FESTIVAL
Come enjoy one of St. Augustine's favorite annual art events! See art created from lace to limestone and crayons to crystal. This juried art festival takes place at Francis Field behind the St. Augustine Downtown Historic Parking Facility located on West Castillo Drive in St. Augustine. The festival is sponsored by the St. Augustine Art Association and takes place from 10 a.m. to 5 p.m. Admission is a $1 donation. For more information, call 904.824.2310
Saturday: November 29
BEACH PHOTOS WITH SANTA
Support your local ocean lifeguards while getting a memorable photo taken with Santa at the beach. Dress up the entire family, pets, or kids in their holiday finery and head over to the north side of the St. Augustine pier from 9 a.m. to noon to get the perfect Florida Christmas photo. Photos come with a holiday folder and are priced at $8 for a 4×6 and $10 for a 5×7. Bring your own camera and take your photos for $5 per pose. Santa will be at the pier for photos at the same time on each Saturday through December 20. All proceeds benefit the South Atlantic Lifesaving Association. For more information, call 904.540.4255.
ASHU SAXOPHONE & PIANO DUO
Get saxy at this musical performance by Ashu at the Flagler College Auditorium. Ashu's saxophone repertoire ranges from original works by Ibert, Debussy, and Villa-Lobos to his own arrangements of Piazzolla, Rachmaninov and Morricone, Ashu aims to bring the concert saxophone to a broader audience. Performance begins at 8 p.m. at the Flagler College Auditorium located on Granada Street in St. Augustine. Tickets are $22 per person. For more information, call 904.797.2800
UPTOWN SATURDAY NIGHT
Experience a favorite end-of-the-month event — Uptown Saturday Night! From 5 to 9 p.m., the galleries, antique stores and unique shops between Ripley's Museum and the Mission of Nombre de Dios in St. Augustine's Uptown San Marco Shopping District remain open during this special evening. Meet-the-artists, book signings, live music, refreshments and other events contribute to the party-like atmosphere – plus, great food will be provided by the St. Augustine Independent Restaurant Association. The Mission of Nombre de Dios provides FREE PARKING for the event. The event is sponsored by the San Marco Avenue Merchants Association. For more information, call 904.824.3152
LET THERE BE LIGHT
Add the works of 30 local artists to your Nights of Lights experience when a special "Let There Be Light" exhibit opens at the St. Johns Cultural Council's Art Advocate Gallery. The exhibit, which runs through January 16, depicts light in both two and three dimensional forms. The opening, featuring a reception for participating artists, is from 5-9 p.m. The gallery is located at 76B San Marco Avenue in St. Augustine. For more information call 904.826.4116.
Share your thoughts with our readers >>