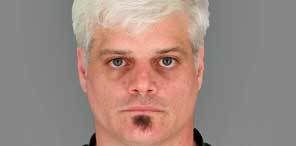 A 38-year old St. Johns County man was arrested on two counts of lewd and lascivious molestation and one count of lewd and lascivious exhibition at his home on Avenue D Thursday evening.
Special Victims' Unit Detectives arrested Jason Scott Belcher according to a press release received by Historic City Media this morning from Sheriff's Media Relations Officer Kevin Kelshaw.
He is presently in the St. Johns County Jail in lieu of bonds totaling $15,000 following a first appearance hearing this morning.
Detectives began the investigation earlier this week when the mother of a female juvenile called the Sheriff's Office to report that she had discovered inappropriate behavior involving her daughter and the suspect that allegedly occurred in the past.
The suspect is charged with allegedly touching the victim inappropriately, on several occasions, and allegedly taking photographs of the victim; which the victim's mother discovered on the Belcher's computer. Belcher is also accused of kissing the victim's feet while she was sleeping.
Detectives seized Belcher's computer which will be forensically examined to determine if any additional charges will be filed as the investigation progresses.
Share your thoughts with our readers >>