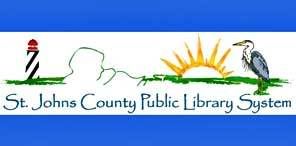 Beginning in April, the Bookmobile will bring library materials and programming to the World Golf Village and Palencia areas.
Every other Monday beginning April 7th the Bookmobile will be in the Publix shopping center off International Golf Parkway from 9 am to noon. Also, beginning April 9th, the Bookmobile will be available at the Palencia amenities center every other Wednesday from 2:30 to 5 pm.
The St. Johns County Public Library System, with six branches throughout the County, strives to serve each citizen.
Towards this effort, the Bookmobile will begin providing services in two areas of the County currently without a nearby Library branch.
The Library team is excited about this new Extension Services initiative and looks forward to bringing the Library to these areas of the County.
For a complete Bookmobile calendar, visit the library website
Share your thoughts with our readers >>