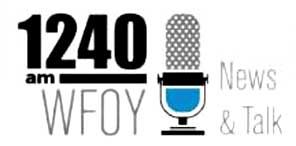 Kris Phillips, station manager of local radio station WFOY Newstalk 1240 has informed Historic City News that their station will bring back a St. Johns County tradition Monday, August 18th with an old fashioned political rally including a live radio broadcast.
The special event, presented by Newstalk 1240 and Coggin Honda, will be held – rain or shine – under a tent at the Coggin Honda dealership located at 2898 US 1 SOUTH between 5:00 p.m. and 8:00 p.m. and promises to feature the most important races on the St. Johns County ballot in the August 26 primary election.
Free refreshments will be offered along with "POLITICAL STARS AND FANTASTIC CARS!"
Candidates who would like to participate are asked to contact Newstalk 1240 by phone at 904-797-1955; extension 2 — before August 15th.
Share your thoughts with our readers >>