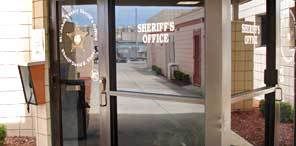 The St. Johns County Sheriff's Office, Special Investigations Unit, conducted a reverse prostitution operation Tuesday morning, which resulted in the arrests of seven St. Johns County men according to a press release from Media Resource Officer Kevin Kelshaw.
"Operation Betty Crocker" was initiated after reports were received that alleged prostitution activities were occurring near a West Augustine neighborhood.
Three undercover female deputies began loitering on the corner of Ervin and Volusia Streets around 7:00 a.m. Tuesday and completed the operation 4 hours later.
During the course of the operation, seven male subjects ranging in ages from 33 to 74 had approached and solicited the female deputies for a variety of sexual activities and were subsequently arrested by additional deputies who were waiting nearby.
The suspects arrested are:
Brian William Fulton, W/M, 33, of 601 Stonehill Place
Keith D. Harmon, B/M, 38, of 409 Del Monte Drive
Carl T. Carstens Jr., W/M, 74 OF 1451 Makarios Drive
Frank Dodge Woods, W/M, 69, of 1154 Tocoi Road
Kevin McDonald Wright, W/M, 51, of 720 Charmwood Drive
Ronald Raymond Leary, W/M, 69, of 4568 Avenue B
Angel Valenzuela, H/M, 51, of 911 Queen Road
Each suspect was charged with Solicitation of Prostitution and transported to the St. Johns County Jail.
Photo credit: Historic City Media news photographer Kerry McGuire
Share your thoughts with our readers >>