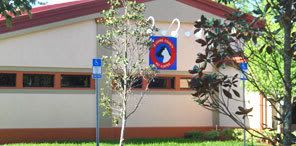 Come join the St. Johns County Pet Center for a special adoption day on Saturday, October 25th from 8:00 am to 3:00 pm.
Both dogs and cats will be available for a $55 adoption fee, which includes neutering or spaying, rabies vaccinations and shots.
A special offer during the adoption event is all cats and kittens are adopt one and get a second one free. For the regular fee of $55, you may take home two felines in need of a loving home.
The Pet Center is located at 130 N. Stratton Road, just off US-1 between County Road 210 and International Golf Parkway. The normal hours are 8:00 am to 4:30 pm Monday through Friday and 9:00 am to 12:00 pm on Saturday.
For more information about the Special Adoption Event, call the Pet Center at 209-6190.
Photo credit: Historic City News photographer Kerry McGuire
Share your thoughts with our readers >>