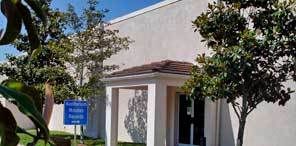 Referendum Day Meeting will Continue on May 8th
Public encouraged to be involved
The St. Johns County Board of County Commissioners will continue their "Referendum Day" meeting on Thursday, May 8, at 2:30 p.m. in the County Auditorium, located at 4020 Lewis Speedway in St. Augustine.
The Commission will consider the following items to potentially be placed on upcoming ballots as referendums:
•Charter Government, including non-partisan elections, term limits and other important considerations
•Funding for transportation projects
•Straw vote to gauge the electorate's desire to consolidate the duties of the Anastasia Mosquito Control District into County operations
•Public safety general obligation bonds
•Any other initiative introduced by a Commissioner or citizen
In keeping with the Commission's desire to engage the voting public, the Board continues to encourage citizens to take advantage of this Referendum Day meeting to present an issue to the Board of County Commissioners and, through the recommendation of the Board, possibly have it placed directly on the ballot as a referendum item.
This would permit a citizen to bypass the normal tedious process of gathering signatures to have an item placed on the ballot.
For more information, contact Public Affairs Specialist Karen Pan at 209-0549.
Photo credit: Historic City Media news photographer Kerry McGuire
Let us know what you think >>