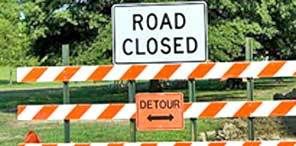 Historic City News was notified that the St. Johns County Engineering Department will be making roadway and drainage improvements in the area surrounding the intersection of Wilson and Holtz Streets.
The intersection will be closed beginning Monday, July 21st through Friday, July 25th to allow the work to be completed.
Detour signs will guide motorists; who are asked to plan their routes accordingly and drive safely.
Questions may be directed to the St. Johns County Engineering Office at 209-0110.
Share your thoughts with our readers >>