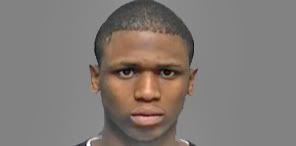 Deputies with the Sheriff's Office Weed & Seed Unit arrested a 21-year old St. Johns County man Thursday morning according to a media release received by Historic City News today.
The suspect, identified as Tranard Kentrell Roberts, 21, 605 W. Duval St., was charged with two counts of a felony: sale of cocaine within 1,000 feet of a place of worship and possession of methamphetamines within 1,000 feet of a place of worship.
He was also charged with possession of less than 20 grams of cannabis and possession of drug paraphernalia and was booked into the County Jail.
The investigation began when Weed & Seed Deputies observed the suspect allegedly make a hand to hand drug transaction with another subject shortly before 10:00 a.m. in a parking lot in the 600 block of W. King St. Thursday. The deputies who observed the transaction notified additional deputies who responded to the area and contacted the suspect.
Following a pat-down search for weapons, deputies located a cigar tube containing numerous rocks of suspected crack cocaine.
Deputies also located 23 pills of suspected Ecstasy and a small amount of suspected marijuana in the suspect's pockets.
All of the substances tested positive.
Roberts is still in the St. Johns County Jail in lieu of bonds totaling $51,000.
Share your thoughts with our readers >>