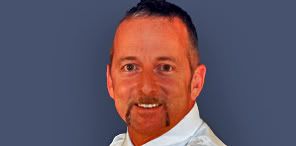 St. Johns County Fire Rescue announced to Historic City News today the following selection for 2008 Paramedic of the Year.
They winner was selected based on nominations received from his peers, with the final decision being made by a department appointed awards committee.
The 2008 award winner, Lieutenant Michael Sciotto, was selected by the committee for Paramedic of the Year.
Lt. Sciotto has been in emergency services for the past 18 years, mentoring dozens of paramedics, including many of today's fire rescue officers.
His calm demeanor and the compassion he shows every patient serve as a constant reminder to his colleagues of how a true paramedic exhibits himself in the field.
In the last year, Lt. Sciotto served on the Emergency Medical Services (EMS) Equipment Committee and has recently spearheaded the induced hypothermia initiative that will have a long lasting impact on St. Johns County Fire Rescue's Emergency Medical Care System.
Let us know what you think >>