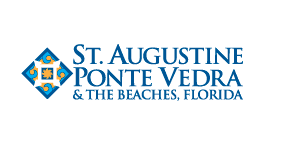 Communications Director Jay Humphreys with the St. Augustine, Ponte Vedra & The Beaches Visitors and Convention Bureau has reported to Historic City News several special events for this weekend that may be of interest to our readers.
Friday: October 3
FIRST FRIDAY ART WALK
Join one of St. Augustine's most popular cultural events on the first Friday of every month. Enjoy the latest exhibits, music and entertainment at over 20 participating galleries – plus, great food courtesy of the St. Augustine Independent Restaurant Association. Tours begin at the San Sebastian Winery, 157 King Street. All participating galleries are open from 5 to 9 p.m. St. Augustine Sightseeing Trains and Old Town Trolleys offer attendees a complimentary shuttle service to most of the galleries. Shuttles run on a continuous loop every 30 minutes. For more information, call 904.829.0065.
FEISTY FEMALE PORTRAITS UNVEILED
Make your First Friday Art Walk even more memorable at the unveiling of five portraits of historic St. Augustine women. Created by artist Marianne Lerbs and commissioned by Richard Kessler, founder of Kessler Enterprises, the five ladies were selected from local author Karen Harvey's book Daring Daughters: St. Augustine's Feisty Females. The women represent five centuries of the city's history. The event is from 5-7 p.m. at St. Augustine's Casa Monica Hotel where Mayor Joe Boles will conduct the unveiling at 5:30 p.m. The event will include historical re-enactors portraying the "feisty females", hors d'oeuvres, and a cash bar. Admission is free. For more information, call 904.824.9449.
CLAUDE MONET GRANDNIECE EXHIBIT
Get a new "impression" of First Friday Art Walk at the opening of an exhibit of the latest original oil paintings of Brenda Philips, grandniece of Claude Monet. The 5-9 p.m. opening at Mullet Beach Gallery, 51 Cordova Street, will also feature Spanish food and wine from The Tasting Room. For more information, call 904.829.6831.
PARENTS NIGHT OUT: ZOOTOBERFEST
Let the St. Augustine Alligator Farm entertain your kids in a safe and educational environment while you and yours have a night on the town. This program is available for children ages 5 to 12 years old and includes pizza, hands-on animal presentations, a twilight zoo tour, nocturnal games and lots of fun! Join the fun from 6 to 10 p.m. Participation is $25 per child for members, $30 for non members. Space is limited and reservations are required. For more information, call 904.824.3337 ext. 29.
Friday, Saturday and Sunday: October 3-5
YOU CAN'T TAKE IT WITH YOU
Witness this hysterical comedy as two young lovers watch as the dinner meeting of their families goes from bad to worse! Show times are Thursday, Friday and Saturday at 7:30 p.m. and Sunday matinees at 2 p.m. through October 12 at The Limelight Theatre, located in the Joukowsky Family Foundation Center for the Performing Arts, 11 Old Mission Avenue, St. Augustine. Tickets are $25 for adults, $22 for seniors, and $20 for military and students. For more information, call the Limelight Box Office at 904.825.1164.
Saturday: October 4
O.A.R. in Concert
Experience Of a Revolution (O.A.R) — a university rock band that became a Billboard chartbuster. Their "Stories of a Stranger" contained a pair of Top 20 hits "Love and Memories" and "Heard over the World". The show begins at 6:30 p.m. at the St. Augustine Amphitheatre located at 1340 A1A South. Tickets are $29.50 in advance, $32 day of show and can be purchased at the St. Augustine Beach Pier. For more information, call 904.471.1965.
ORLANDO PHILHARMONIC ORCHESTRA
Experience the combined talents of more than 80 professional musicians from around the globe in this special presentation of the Orlando Philharmonic Orchestra. The curtain rises at 8 p.m. at the Flagler College Auditorium located on Granada Street in St. Augustine. Tickets are $30 per person. For more information, call 904.797.2800.
HISTORIC WEAPONS FIRING DEMONSTRATION
Take the National Park Service's ferry to Rattlesnake Island and experience daily military life at Fort Matanzas – the 18th century Spanish fort that guarded the southern approach to St. Augustine. From 10:30 a.m. until 3:30 p.m., authentically clad re-enactors will demonstrate Spanish muskets and cannons at the fort. Admission is free. Fort Matanzas National Monument is located on A1A at the south end of Anastasia Island approximately 15 miles south of St. Augustine. For more information, call 904.471.0116.
ARTS ALIVE CALIENTE NIGHTS!
Join the Conga at the Cultural Center at Ponte Vedra Beach while enjoying interactive Latin entertainment including tropical cocktails, a salsa station, cigar rollers, and a creative silent auction! The festivities begin at 7 p.m. at the Cultural Center at Ponte Vedra Beach, located at 50 Executive Way in Ponte Vedra Beach. Admission is $100 for members, $125 for non-members. For more information on tickets, call 904.280.0614.
NORTHWEST RIVERFEST
Celebrate the River at Westminster Woods on Julington Creek when the talents of local adult and student artists and performers are showcased. RiverFest takes place from 11 a.m. to 5 p.m. and is free to the public. Guests are invited to bring chairs and blankets to enjoy performances by local performers at the festival's riverfront stage located on beautiful Julington Creek. Westminster Woods is located at 25 State Road 13 in Jacksonville. For more information, call 904.962.1510.
16th Annual Golftoberfest Tournament
Tee off for a good cause! This annual charity event benefits victims and survivors of domestic and sexual violence. Participate in an 18-hole tournament, silent auction with an awards reception following. Registration begins at 11:30 a.m. with a shotgun start at 12:30 p.m. The tournament takes place at the Grand Club Pine Course located at 400 Pines Lake Parkway, Palm Coast. For more information, call 386.437.7610.
Saturday and Sunday: October 4 & 5
TRINITY EPISCOPAL CHURCH ARTS & CRAFTS FAIR
Enjoy two days of food, fun and arts and crafts at this always-popular fair. In addition to creative arts and crafts, the fair includes prize drawings and exhibits. Admission is free. Hours are Saturday 8:30 a.m. to 3 p.m. and Sunday 9 a.m. to 1 p.m. at Trinity Hall, 215 St. George Street, St. Augustine. For more information, call 904.824.2876.
NOTE: St. Johns County residents with a valid ID are always admitted free of charge to Government House Museum, the Lightner Museum, the Colonial Spanish Quarter Museum, the Fountain of Youth, the Ximenez-Fatio House, the Oldest Wooden Schoolhouse, and the Spanish Military Hospital Museum. The daily tours and wine tasting at the San Sebastian Winery are free to everyone. Also, admission is free to everyone at the Authentic Old Drug Store, Fort Matanzas National Monument, St. Photios Chapel and the Peña-Peck House; although donations are welcomed.
Share your thoughts with our readers >>