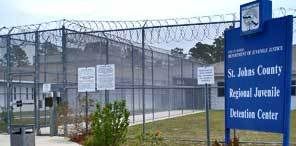 Karen McNeal, Facility Superintendent of the St. Johns Regional Juvenile Detention Center, reported to Historic City News that 14 detention officers were terminated and one resigned during a recent investigation into allegations that there were possible sexually explicit materials on the facility's computers.
The investigation was originally announced August 7th, however, McNeil said that the department's inspector general found more employees had also violated the policy, so the investigation continued.
It was reported that Danny Allen , Dick Charlton, Chadwick Demarco, David Evans, Harry Hontz III, Sara James, Jerome McCoy, Jason Miller, Sonical Mitchell, Richeleiu Montoya, Derrick Philmore, Matthew Quinn, Tekita Thomas and Marie Vertule were fired and Craig Fox resigned during the investigation.
Officially, the officers at the St. Johns Regional Juvenile Detention Center were dismissed because they violated the state Department of Juvenile Justice's Internet-use policy, which states employees are prohibited from using the Web for any personal tasks, such as checking personal e-mail accounts, sports scores or bank statements.
"There is really no way to monitor a person unless you stand over them every time they go to the computer," McNeal said. "The staff members are trained on the proper use of the Internet. They sign an Internet agreement that tells them where they can and cannot go."
Share your thoughts with our readers >>