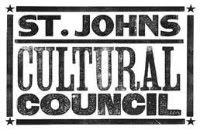 Research shows that communities rich in arts and culture consistently enjoy a better quality of life according to information provided yesterday to Historic City News from Philip McDaniel, President of the St. Johns Cultural Council.
"In addition, the nonprofit arts and culture industry is an economic driver in our community — a clean, growth industry that supports jobs, generates government revenue, and is the cornerstone of tourism." McDaniel said.
WHAT IS THE PURPOSE OF THIS SURVEY?
To help inform St. Johns County voters, we have joined other cultural councils throughout Florida and the United States by inviting county and city commission candidates to share their views on Arts, Culture and the future of St. Johns County. Our goal here is simple: To help St. Johns County voters make the best, most informed decisions possible.
This project represents an historic "first" in the St. Johns County Arts Community. Citizens working together to further our democracy; to strengthen its most essential component: Access to information and candidate positions — before election day.
WHY THIS IS WORTH READING?
Many candidates have gone to extraordinary lengths to answer our survey. We hope you will honor these men and women by taking the time to read their thoughtful and, in some cases highly personal, responses. In doing so, we believe you will indeed be rewarded with something special: A rare look into the "artful souls" of the individuals who are asking for your vote on election day; clearly, something you won't see on yard sign, read in a headline or hear on a radio ad.
WHAT DID THE CANDIDATES SAY?
County Commission candidates respond to three questions concerning: 1) Public funding for the Arts; 2) Use of Local Optional Tourist Tax Revenues (aka "bed taxes") to grow tourism through development of local arts, culture, and entertainment industries; 3) Arts, Recreation & After School Youth Activities.
City of St Augustine primary candidates respond to three questions concerning: 1) Role of St. Augustine on ensuring Arts are a part of our resident and tourist experience; 2) Street Markets, Outdoor Dining and Performance Arts, and; 3) Establishing a vibrant and sustainable creative industry in the Nation's Oldest City.
So, we invite you to take a few moments and read for the first time, in the words of the candidates themselves, all the different views on how arts, culture will shape the future of St. Johns County.
The Council suggests that you first read the questions and then the personal responses of the individual candidates.
On behalf of all our members and board of directors, the St. Johns Cultural Council would like to THANK the eight (8) county commission candidates and five (5) city commission primary candidates who took time out of their busy schedules to respond, so personally and thoughtfully, to this survey. NOTE: We will be posting additional questions and responses to those candidates who will run in the general election in November.
Share your thoughts with our readers >>