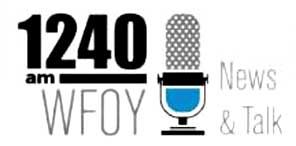 Kris Phillips, Station Manager of local radio stations Newstalk 1240 WFOY and ESPN Radio 1420 WAOC reported to Historic City News that in conjunction with Ripley's Entertainment, they are collecting much-needed school supplies for the cash-strapped St. Johns County School District.
The goal of the "Stuff The Bus" promotion is to fill an entire school bus with supplies for the district.
September 26th, the bus will be parked at the St. Augustine High School – Pedro Menendez High School Football game. It will be parked in front of Ripley's Believe it or Not Museum on Saturday, September 27th.
Any donations can be dropped off at the football game, at Ripley's Believe it or Not Museum, or at the radio station studios located at 567 Lewis Point Road Extension.
If you prefer to make a cash donation, a representative from the radio stations will purchase the supplies.
More than a dozen local businesses have already made donations to this effort.
Here is the list of items the school district has requested:
Writing Instruments
Black Sharpies
Colored Markers – Dry Erase & Sharpies
Colored Pencils
Crayons – 8, 16 and 24 count
Pencils- #2
Pens- Blue, Black, Red
Yellow Highlighters
Paper
Chart Paper – Lined and Unlined
Composition Books – black marble
Construction Paper- Non Fade 9X12 & 12X18
Copy Paper – White & Assorted Colors
Graph Paper
Index Cards – Ruled & Unruled 3X5 & 4X6
Notebook Paper – Wide Ruled & College Ruled
Post-It Notes
Spiral Notebooks- Single Subject, Wide Ruled
Student Supplies
Binders- All sizes
Bookmarks
Calculators – 4 Function
Folders – Plastic Pockets, All Types
Glue – Liquid and Stick
Manila File Folders
Paper Clips – Standard & Jumbo
Rulers
Scissors – Safety
Subject Dividers
Zippered pouches
Classroom Supplies
Alligator Clips
Bulletin Board Paper
Electric Pencil Sharpeners
Erasers – White Board, Cap, & Block
File Labels
Globes
Hanging File Folders
Manila Envelopes – 9X12 & 10X13
Page Protectors
Scotch Tape
Tape Dispensers
Thesaurus
Webster Dictionaries
White Board Cleaners
Containers/Health Items
Baby Wipes
Bags – Sandwich, Gallon, Pint
Disinfectant wipes
Hand Sanitizer
Latex Gloves – Medium size
Paper Towels
Plastic Containers – Shoebox, 5 Gallon, 10 Gallon (all w/covers)
Tissues
Gift Cards
Share your thoughts with our readers >>