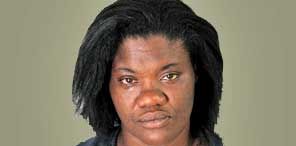 In a breaking story reported to Historic City News this morning, Sgt. Chuck Mulligan, Public Information Officer for The St. Johns County Sheriff's Office, reports that a man has died following a stabbing incident that occurred last night.
Deputies responded to the 800 block of West 3rd Street around 11:00 p.m., Tuesday night following a report of a stabbing incident involving a man and woman who resided at the residence together.
Deputies discovered the victim laying on the floor with at least one stab wound and determined the woman was the suspect in the stabbing.
St. Johns County Fire Rescue personnel arrived on scene and requested an air ambulance transport to Shands Hospital for the victim who was in critical condition.
The 46 year-old victim, whose name is not being released until notification of next of kin, was pronounced dead at Shands Hospital some time later.
The 40 year-old suspect is in custody but has not yet been booked into the St. Johns County Jail.
Historic City News will receive an update later this morning when additional information becomes available.
Share your thoughts with our readers >>