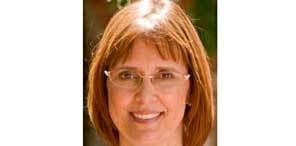 Dear Friends, Neighbors and St.Johns County residents and Business Owners:
I am up for re-election this August with an opponent in the primary. I have learned a great deal during this first term. I am asking for your support for a second term. I believe the next 4 years will be a time of challenge and opportunity. If you want information about my campaign and platform, please visit my website: www.votecyndi.com
Thank you for the opportunity to serve you since November 2004. I have gained significant detailed understanding of our challenges and opportunities and feel well prepared to serve our county during these turbulent times.
I am an Advanced Certified County Commissioner and recently received the Presidents Award for defending Home Rule.
I have been endorsed by the St. Augustine Record, Historic City News and the First Coast Manufacturer's Association – but the only endorsement that really counts – is the one you make when you complete your ballot. I would appreciate your vote.
EARLY VOTING:
County Offices remain closed for routine business. Early Voting has been suspended. At the last update Early Voting Sites will be re-open for one last day Saturday August 23. On that day you can vote at any of our early voting locations include:
North West Annex (North of Flora Branch and Race Track Road behind the Unity church)
Ponte Vedra Library
St. Augustine Beach City Hall
Hastings City Hall
SW Library
Supervisor of Elections Office just south of the county complex and sheriff's office on Lewis Speedway and US 1.
Early voting hours are 8:30 AM to 4:30 PM.
Any registered St. Johns County voter may vote early by appearing at any Early Voting Site. A picture ID is important.
On August 26th, Election Day, St. Johns County registered Voters go to their regular polling place (as listed on your sample ballot).
Voting hours for Election day are 7 am to 7 pm.
If you are unsure of where your polling place got to the county web site www.sjcfl.us click the link to the Supervisor of Elections and go to precinct information. You can input your address and get the location of your polling place. Your address of record – and polling place should have been confirmed to you in a recent mailing from Ms. Halyburton's Office. There is also information about all candidates and the official record of campaign finances.
Please exercise your right to Vote in this important primary-don't forget to be prepared to answer the Charter Government Questions. Information about that is also posted on the county website. All districts will be voting on 3 county commissioners(1 each districts 1. 3 & 5), mosquito control, state attorney, county judge, and airport authority. School Board Representatives are elected by single member districts.
St. Johns County Commission
District 1
Cyndi Stevenson
Home office 904 230 4784
Please call if you have any questions or if I may be of assistance.
Let us know what you think >>