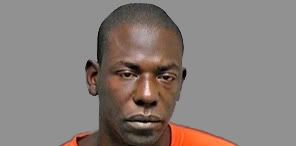 A 42-year old Putnam County man, arrested last week on burglary and other charges, faces additional charges today stemming from a home invasion earlier this month according to a report received by Historic City News.
Robert Nathaniel Gray, 42, Satsuma, is facing charges of home invasion robbery with a weapon and grand theft stemming from an incident that occurred at a residence in the 6200 block of South C.R. 13 in Hastings on October 11th.
Gray allegedly entered the residence through a rear window shortly after 12:00 a.m. on October 11th.
Gray proceeded through the house and came in contact with a 20-year old female victim and allegedly took her purse by force and knocked her to the ground. The victim, who was six months pregnant, was transported to Flagler Hospital where she was treated and released.
The suspect fled on foot but was contacted the next day by a patrol deputy who obtained Gray's identification information. The victim positively identified Gray through a photo lineup.
Six days later, Gray was observed entering and leaving a home in the 1600 block of Four Mile Rd. Deputies stopped him three blocks away; he was carrying a black drill case, large wrench and a tire iron.
Deputies also discovered evidence at the home where a door was pried open to gain entry.
At the time Gray was charged with burglary to a dwelling, possession of burglary tools and criminal mischief. He was booked into the County Jail in lieu of bonds totaling $4,500.
While in custody, Gray was questioned by detectives with the Sheriff's Office Violent Crimes Unit. Detectives say Gray admitted to the home invasion incident. An arrest warrant was obtained today for the new charges that carry bonds totaling $100,000.
Share your thoughts with our readers >>