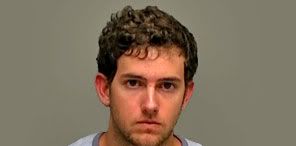 Historic City News has learned that two Ponte Vedra Beach teenagers were arrested on charges of burglary to a conveyance and possession of burglary tools early this morning.
Deputies responded to a residence in the 100 block of Egrets Walk La., at 1:30 a.m. in reference to a car burglary. The 53-year old female victim discovered the door to her 2008 Honda was opened at 1:20 a.m. and found her purse missing. She also discovered that her credit card had been used three times at nearby stores.
At 2:20 a.m., Deputy Jon Elliott observed a vehicle leaving the parking lot of a church on San Juan Dr. Due to the time he conducted a traffic stop on the vehicle.
The driver consented to a search and the deputy located two credit cards belonging to the victim of the car burglary. The deputy also located a pry bar, metal flashlight, a leather glove and a rubber glove.
The suspect admitted to breaking into the Egrets Walk vehicle as well as three other unknown vehicles. Additional alleged stolen property was recovered and seized pending proper identification.
The adult suspect, identified as Theodore Nelson Caudle, 19, 54 Franklin Ave., was booked into the County Jail and released after posting $2,000 bond.
The juvenile, identified as Sabrina Ann Lehmann, 15, 17 Cobia St., was also charged with violation of probation. She was transported to the juvenile detention facility.
Share your thoughts with our readers >>