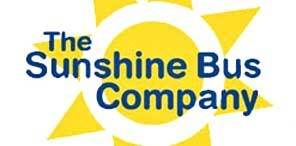 In a communication released by Susan Johnson with the St. Johns Council on Aging, Historic City Media was informed that America's foremost transportation entity has conveyed its top award to the St. Johns County Council on Aging.
The Community Transportation Association of America announced that they will present The Community Transit System of the Year award to the Council on Aging when they convene in New Orleans on June 3rd.
The CTAA promotes public and community transportation and mobility issues and, according to their mission statement, "is based upon fundamental values that are as old as the nation itself. Freedom, independence, dignity and choice are as much at the heart of the debate for building an accessible society as they have been in building a free society…a society that now includes a growing population of seniors needs new and expanded community transportation alternatives…effective public and community transportation contributes mightily to the quality of life of the people living in the cities, towns and communities in which it operates."
The Council on Aging was designated as Community Transportation Provider by the State of Florida in 1983 and has been the para-transit provider for St. Johns County since that time.
In 1999, the Council on Aging began the Sunshine Bus Company, a service that offers additional mobility options to the entire county population. The Sunshine Bus Company now operates 7 routes and provides over 13,000 rides each month.
The St. Johns County Council on Aging is a non-profit organization whose vision is "to provide the opportunity for every person in St. Johns County to enjoy wellness, longevity and quality of life choices within a strong, healthy community."
Share your thoughts with our readers >>