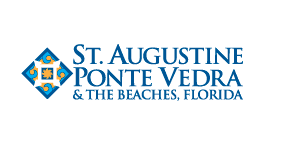 Communications Director Jay Humphreys with the St. Augustine, Ponte Vedra & The Beaches Visitors and Convention Bureau has reported to Historic City News several special events for this weekend that may be of interest to our readers.
Friday: September 5
FIRST FRIDAY ART WALK
Join one of St. Augustine's most popular cultural events on the first Friday of every month. Enjoy the latest exhibits, music and entertainment at over 20 participating galleries – plus, great food courtesy of the St. Augustine Independent Restaurant Association. Tours begin at Rembrandtz American Craft Gallery, 131 King Street. All participating galleries are open from 5 to 9 p.m. St. Augustine Sightseeing Trains and Old Town Trolleys offer attendees a complimentary shuttle service to most of the galleries. Shuttles run on a continuous loop every 30 minutes. For more information, call 904.829.0065 or visit www.staugustinegalleries.com.
PARENTS NIGHT OUT: SEE YA LATER, ALLIGATOR!
Let the St. Augustine Alligator Farm entertain your kids in a safe and educational environment while you and yours have a night on the town. This program is available for children ages 5 to 12 years old and includes pizza, hands-on animal presentations, a twilight zoo tour, nocturnal games and lots of fun! Join the fun from 6 to 10 p.m., admission for participating is $25 for members, $30 for non members. Space is limited and reservations are required. For more information, call 904.824.3337 ext. 29 or visit www.alligatorfarm.com.
Saturday: September 6
HISTORIC WEAPONS FIRING DEMONSTRATION
Take the National Park Service's ferry to Rattlesnake Island and experience daily military life at Fort Matanzas – the 18th century Spanish fort that guarded the southern approach to St. Augustine. From 10:30 a.m. until 3:30 p.m., authentically clad re-enactors will demonstrate Spanish muskets and cannons at the fort. Admission is free. Fort Matanzas National Monument is located on A1A at the south end of Anastasia Island approximately 15 miles south of St. Augustine. For more information, call 904.471.0116 or visit www.nps.gov/foma.
HEART OF OAK: 3RD ANNUAL ROYAL NAVY ASHORE
Set your course for St. Augustine's Colonial Spanish Quarter Museum to enjoy a special day of living British maritime history. The crew of His Majesty's (King George III) ship Falcon will be on hand from 10 a.m. to 4 p.m. bringing to life the Georgian navy of the 18th century. There will be displays and hands-on demonstrations, knot and canvas work, musket firings, pike drills and more. The crew will wrap up the day with a lively evening singing sea chanteys in the Taberna del Gallo. The Colonial Spanish Quarter Museum is located at 29 St. George Street; the Taberna del Gallo is located at 35 St. George Street. Admission to the Colonial Spanish Quarter Museum is $6.95 for adults, children $4.25, and $5.95 for seniors. For more information, call 904.825.6830.
Sunday: September 7
St. Augustine Art Association Fall Member Show
Come see the creations of some of St. Augustine's finest artists at the grand opening of the Fall Members' Show at the Art Association Gallery. Association members will exhibit their best and most imaginative works of open subjects and media through September 28. Admission is free. The St. Augustine Art Association is located at 22 Marine Street in St. Augustine. Gallery hours are Tuesday to Saturday 12 to 4 p.m. and Sunday 2 to 5 p.m. For more information, please call 904.824.2310, or visit www.staaa.org.
LITERACY AWARENESS CELEBRATION
Bring a "family appropriate" book to donate or show your library card for admission to Faver-Dykes and Washington Oaks Garden State Parks. Celebrations of literacy at both parks feature story-telling, scavenger hunts, crafts and games geared toward family literacy. The events take place from 9:30 a.m. to 1 p.m. at Faver-Dykes State Park, located at 1000 Faver- Dykes Road (1/4 mile east of I 95 at U.S. Hwy 1 in St. Augustine and from 9:30 a.m. to 11 a.m. at Washington Oaks Garden State Park, 6400 North Oceanshore Blvd. Palm Coast. For more information, call 386.446.6783 or email Mark.Giblin@dep.state.fl.us.
NOTE: St. Johns County residents with a valid ID are always admitted free of charge to Government House Museum, the Lightner Museum, the Colonial Spanish Quarter Museum, the Fountain of Youth, the Ximenez-Fatio House, the Oldest Wooden Schoolhouse, and the Spanish Military Hospital Museum. The daily tours and wine tasting at the San Sebastian Winery are free to everyone. Also, admission is free to everyone at the Authentic Old Drug Store, Fort Matanzas National Monument, St. Photios Chapel and the Peña-Peck House; although donations are welcomed.
Share your thoughts with our readers >>