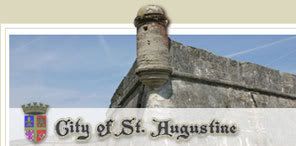 In a media release from Cathy DuPont, Neighborhood Coordinator in the Department of Public Affairs at the City of St. Augustine, Historic City News was notified that along King Street, from Palmer Street to Sevilla Street, the City of St. Augustine Public Works Department will be making improvements to the water system.
The work being done along King St., from Palmer Street and continuing across U. S. 1 to Sevilla Street, will require a water outage along on both sides of King St., north and south, from about 11:00 P.M. on Thursday, June 5 until 4:00 A.M. on Friday, June 6, 2008.
If you have questions, concerns or need reasonable accommodations, please contact the Public Works Department at 904.825.1040.
Share your thoughts with our readers >>