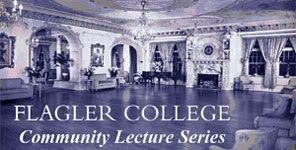 Priscilla Proctor, Coordinator of College and Public Relations, reported to Historic City News that Robert Levine, former manager to Jimi Hendrix and The Beatles, will lead off the 2009 Flagler College Fall Community Lecture Series.
Levine's presentation, "Musical Memories: Behind the Scenes with Jimi Hendrix, Frank Sinatra, The Beatles and More" is scheduled for September 22nd.
Levine began his career in the music industry over 50 years ago when, as a 13-year-old boy, he quit school to work as a band boy for Glenn Miller. "I faked my way in," he admits. "I'd been hanging around orchestras for years and said I had experience. Glenn Miller knew I was faking, but thought that any kid with that much guts deserved a chance."
At the age of 17, Levine joined the Army to serve in World War II. After the war, he was hired by Columbia Records in the promotion department where he worked for six years until he became head promotion manager. In this capacity, Levine worked with many famous singers such as Rosemary Clooney, Tony Bennett, Connie Francis and a new popular, young singer – Frank Sinatra. "I worked with Sinatra for about 8 years," he said. "There was so much life and energy and creation in that man."
He was also tour manager for The Beatles on their first two trips to the U.S. "I still keep in touch with Paul McCartney," he said. "I even introduced him to his first wife, Linda. He's a great guy."
Levine is well known for playing a key role in Jimi Hendrix's career, as well as the formation of The Jimi Hendrix Experience. "I worked very closely with Jimi from 1967 until his death in 1970," he said. "Many may not realize that Jimi was a very universal kind of person. He had a very human side to him and was concerned with poverty, especially with children."
Levine says that he still loves giving presentations, primarily because he enjoys answering people's questions. "I am so amazed at the things that people are curious about," he said. "I would prefer not to spread any type of gossip regarding those I worked closely with, but would rather answer the human interest side of questions."
The fall 2009 Community Lecture Series will feature speakers who have unique perspectives on rock 'n' roll in America. Upcoming speakers for the fall include:
Oct. 20 – Ms. Catherine McFarland, Flagler College instructor of art history – "Pop, Punk and New Wave in the Art World."
Nov. 17 – Dr. Michael Butler, Flagler College assistant professor of history – "Singing Songs About the Southland: Music and White Male Identity in the Post-Civil Rights South."
Lectures TBA: Dec. 15
Tickets are $5 per person for a single lecture. All lectures begin at 10 a.m. in the Flagler Room at Flagler College, 74 King Street. Reservations are required, but space is limited. Lectures will last approximately one hour and will be followed by a coffee and Danish reception.
Call (904) 819-6282 for tickets or more information.
Let us know what you think >>