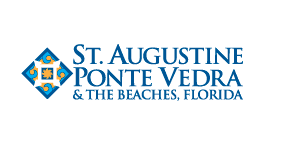 Communications Director Jay Humphreys with the St. Augustine Visitors and Convention Bureau updated Historic City News on this weekend's entertainment events including fireworks, the beach, art and cultural activities.
Thursday, July 2:
FREEDOM TRAIL TOURS
Embark on a narrated tour of St. Augustine's Civil Rights Landmarks: Freedom Trail. Featuring the many sites and homes of the people who participated in St. Augustine's pivotal role in the Civil Rights movement of 1964, the tour takes place at 11 a.m. and 1 p.m. Tours depart from Excelsior African American Cultural Museum, 102 M. L. King Avenue in St. Augustine. Suggested donations are $15 for adults and $7 for students and will go toward sponsoring the 40th ACCORD's efforts to erect additional Freedom Trail markers. For tickets and more information call 904.825.1194 or 386.986.4121
SUMMER CONCERTS IN THE PLAZA
Bring your chair and enjoy an evening concert in St. Augustine's Plaza de la Constitucion featuring bluegrass and beyond performed by The Driftwoods. The concert is from 7 to 9 p.m. and is free to the public. For more information, call 904.825.1004
WORLD GOLF VILLAGE FIREWORKS
Enjoy one of the largest fireworks displays in Northeast Florida as World Golf Village celebrates Independence Day. Bring blankets or lawn chairs (no coolers please) and find a spot around the Walk of Champions to enjoy the show. The fireworks take place at 9:30 p.m. and admission is free. The World Golf Village is located at Exit 323 off I-95 in St. Augustine. For more information call 904.940.4123.
WINE TASTING FUNDRAISER
Start your Fourth of July weekend early at this special fund raiser for The Cultural Center at Ponte Vedra Beach. Located at Urban Flats Flatbread and Wine Company in the Shoppes at Ponte Vedra (330 A1A North), the fun begins at 5:30 p.m. For just a $20 tax deductible donation, participants can sample flatbreads, desserts and the very best wines from Urban Flats. Proceeds benefit the Cultural Center's arts education programs. For more information, call 904.280.0614.
Friday: July 3
.
FIRST FRIDAY ART WALK
Enjoy the latest exhibits, music, entertainment and refreshments at over 20 participating galleries – plus, great food courtesy of the St. Augustine Independent Restaurant Association. Tonight, Mullett Beach Gallery will feature music by John Alison, tapas and wine from the Tasting Room. At 6 p.m., Alvez Barkoskie will present a free organ recital at the Cathedral Basilica. Tours begin at Rembrandtz American Craft Gallery, 131 King Street. Galleries are open from 5 to 9 p.m. St. Augustine Sightseeing Trains and Old Town Trolleys offer attendees a complimentary shuttle service to most of the galleries. Shuttles run on a continuous loop every 30 minutes. For more information, call 904.829.0065
RIPLEY'S FIRST FESTIVAL OF ART
Stroll the award-winning gardens of Ripley's Believe It or Not in St. Augustine and visit more than a dozen local artists who will be displaying their work. Hot dogs, refreshments, face painting, balloons, and entertainment by VIP Mobile DJ Services add to the festive atmosphere! The festival takes place 3-9 p.m. and admission is free. For more information, call Dan at 904.824.1606.
Saturday: July 4
SAND SCULPTING CLASSES AT ST. AUGUSTINE BEACH
Come learn how to make great sandcastles. In preparation for the City of St. Augustine Beach's 50th Birthday sand sculpting contest on November 7, there will be sand sculpting classes for kids of all ages the first Saturday of every month through October. These family-fun instructional sessions take place from 10 a.m. to noon on the beach in front of Ocean Trace Ramp at St. Augustine Beach. The classes are free and open to the public. For more information, call 904.501.1253
GTM RESEARCH RESERVE TRAIL WALK AT GUANA
Experience a fun and educational stroll through the uplands trails located within the Guana Reserve. The walk will cover approximately one and one-half miles round trip. Bring water, bug spray, and wear closed toe shoes. Children must be accompanied by an adult. The walk takes place from 8:30 to 10 a.m. and starts at the Guana Dam trailhead pavilion. The entrance fee to the Reserve is $3 per vehicle, the walk is free but space is limited. THE GTM Guana Preserve is located off A1A about 8 miles north of Vilano Beach on Guana River Road in Ponte Vedra Beach. For more information or reservations, call 904.823.4500.
PARANORMAL SEEKERS AT MISS CAROLINE'S
Get spooky on Independence Day by meeting the Paranormal Seekers at their open house at Miss Caroline's Vacation Retreat – the house built by Lucy Abbott between 1865 and 1885 at 41 San Marco Street in St. Augustine. Listed on the National Register of Historic Places, the beautifully restored home is now a guest house and the offices of the Paranormal Seekers, Central Florida's most-celebrated paranormal investigators. The open house is from noon to 5 p.m. and features refreshments and a chance to meet Rose, a gentle and friendly ghost. For more information, call Carol Dupree at 904.806.6542.
ST. AUGUSTINE'S FOURTH OF JULY CELEBRATION
Have a blast at one of the East Coast's largest fireworks shows! The spectacular fireworks burst above the ancient Castillo de San Marcos and reflect in the waters of Matanzas Bay. The fun begins at 6 p.m. with a free, patriotic concert by the All Star Orchestra in the Plaza de la Constitucion. At 9:30 p.m., the 20-minute fireworks show blasts into the night sky to the accompaniment of a stirring soundtrack of great patriotic music simulcast on WFOY/1240-AM. Admission is free with the best vantage points located along the bayfront between the Castillo and the Bridge of Lions. For more details, call 904.825.1004.
4TH OF JULY ABOARD THE VICTORY III
Hop aboard St. Augustine Scenic Cruises' Victory III for the best seats in town for the Oldest City's 2009 fireworks display on Matanzas Bay. The Victory III will begin boarding at 8:15 p.m. and depart the City Marina, 111 Avenida Menendez at 8:30 p.m. Tickets are $25 per person. Space is limited advance ticket purchase required. For more information or to order your tickets, call 904.824.1806 ext 210
4th OF JULY AT SAN SEBASTIAN WINERY
Sip on award-winning Florida wines and listen to great music while watching a star-spangled display of July 4th fireworks above the skyline of the Nation's oldest city. The San Sebastian Winery's Cellar Upstairs, 157 King Street, will host a festive holiday atmosphere throughout the evening. From 2 to 5 p.m., Sentropolis, will be performing funk and hard groove tunes and from 7 to 11 p.m. The Committee will entertain guests with a mix of R&B, funk and jazz. Admission to The Cellar Upstairs is free! For more information, call 904.826.1594
4TH OF JULY ROOFTOP CELEBRATION AT THE WHITE ROOM
Come celebrate our nation's independence at the grand opening of The White Room's Loft and Rooftop and enjoy the fireworks with the best view in town while dancing the night away. Throughout the evening, live entertainment from jazz and American classics will be performed. Dinner package is $50 and includes buffet dinner and open bar from 7-10 p.m. (RSVP only). The party package is $30 (cash only at the door) begins at 9 p.m. and includes an open bar until midnight (cash bar after). The White Room is located on the third floor of 1 King Street in St. Augustine. For more information, reservations for the Dinner Package or pre-payment for the Party Package, call 904.824.9056.
4th OF JULY ABOARD THE BLACK RAVEN
Come aboard if ye dare for a blast of a good time aboard the Black Raven. The Black Raven will be departing from the St. Augustine Marina for a sail about the Matanzas Bay for this year's spectacular fireworks display. Boarding is at 8 p.m. and the Raven departs at 8:15 p.m. Tickets, which includes light snacks and a beer or wine are $55 per person. For more information and reservations call 877.578.5050 or 904.826.0000
4TH OF JULY TOP OF THE LIGHTHOUSE
Celebrate the 4th of July at the top of the St. Augustine Lighthouse with a magnificent view of the skyline and the fireworks. This memorable event begins with a sunset view. Then when darkness sets…… spectacular fireworks! Tickets are $40 per person and space is limited. For reservations call 904.829.0745 ext. 207
July 5
MORNING AFTER BEACH CLEANUP
Join your friends, neighbors and Keepers of the Coast from 9 a.m. – 1 p.m. for a "morning after" cleanup of our beautiful beaches. Sign up and pick up supplies at these eight beach access points – Micklers Beachfront Park; Gate Station, South PV; Porpoise Point; Vilano Beach Ramp; St. Augustine Beach Pier; Butler Park East; Crescent Beachfront Park; and Fort Matanzas Beach Ramp. There's also a raffle to win a $100 clothing gift certificate from Blue Sky Surf Shop and a party at Café 11 at 9 p.m. with live music from Aslyn & The Naysayers, For more information, call 904.825.4055.
AQUATIC PRESERVE KAYAK TOUR
Enjoy beautiful views of the Princess Place Preserve while a Florida Master Naturalist interprets local ecology, history, folklore, and proper kayaking techniques. The tour leaves from Faver-Dykes State Park for a 3-hour paddling eco-tour through one of the best kept natural estuaries in Florida and be a million miles from nowhere! Faver-Dykes State Park is located off US1 South at I-95 Exit 298 in St. Augustine. The tour is from 9 a.m. to noon. The cost is $50 per person and includes park admission, kayaking equipment, guided tour and photos. For more information or to reserve your space, call 904.347.1565
Let us know what you think >>