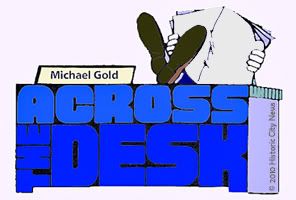 Florida is well known and widely recognized as a leader in open records laws — what we call "government in the sunshine". As an investigator and news publisher my job is a lot easier here than it could be in many other states like California or Pennsylvania.
But, it was New Hampshire that set the new standard for stimulus transparency, according to a government watchdog. The Project on Government Oversight examined which states are posting information online about the contracts they sign to spend stimulus money.
Recovery.gov — the federal Web site established by the Recovery Act, will post detailed information on contracts undertaken; however, New Hampshire publishes scanned versions of the actual contracts.
Recovery.gov has withheld that information and POGO is calling on the federal government to follow New Hampshire's lead.
I agree completely with The Project on Government Oversight on that issue.
The more we know about the operation of our government and how they spend our money, the easier it is to have confidence in the integrity of government programs and the people who administer them.
The use of stimulus dollars has not been without controversy and more than a fair share of misunderstanding or confusion.
The programs impacted by The Recovery Act have enjoyed mixed success. Stimulus funds provide a subsidy for those who sign up for COBRA benefits, for example, bringing the average premium cost for those who are laid off down from $8,000 to $3,000. That seems to be working judging by the increase in workers enrolling in health insurance plans.
But, as with all government money, there are the unavoidable strings attached.
Missouri says that they would have been left on the hook for funding higher benefits once the federal money ran out if they had expanded coverage of unemployment benefits as asked. Since Missouri did not comply with Washington's "request", the federal Department of Labor announced that Missouri would not be getting $133 million in stimulus funds.
At morning coffee there has been a ongoing debate between the regulars disagreeing over the stimulus; trying to hash out whether the stimulus is working, and whether it's worth the cost.
It's amazing how easily us old timers sitting around the Plaza can figure out how best to fix almost every government calamity. I'm ready for the next round on Monday, but I think I'll get a coffee first.
Share your thoughts with our readers >>