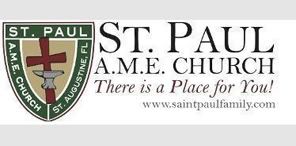 Historic City News has received a call for all community members, leaders, organizations and resources of St. Augustine and St. Johns County to join in an upcoming community mobilization effort.
The season is now and the opportunity presents itself.
According to a statement by Rev. Ron Rawls, "It is my opinion that there are more issues that connect us than divide us. I am convinced that our beloved community would greatly benefit from a united front of concerned citizens willing to get beyond our differences and create a community that Dr. King dreamed of and president-elect Obama believed in."
Rawls is asking that you place the date of January 8, 2009 on your calendar, spread the word to others that love our community and be apart of something big, which is on the horizon.
If you are a leader of a community organization, you may contact Rawls to be apart of the organizational meeting.
January 8, 2009
6:00 pm- 7:30 pm
St. Paul AME church
85 Martin Luther King Avenue
St. Augustine, FL 32084
For more information contact Rev. Ron Rawls at his office 904 829-3918.
Share your thoughts with our readers >>