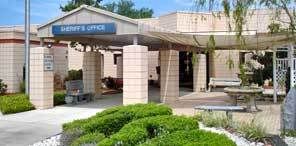 Shortly after 7 am this morning, Historic City News learned that Joe W. Hagans, a nineteen year old construction worker employed by Matrix Employer Services, an employee leasing service, was fatally injured while working on the St. Johns County Jail renovation project.
Although the investigation is continuing, it appears several metal doors collapsed, trapping Hagans beneath them; Hagans was transported to Shands Hospital via life-flight helicopter where he later expired.
For information, contact Stacey Stanish, Director of Administrative Affairs at 904-209-0530.
Let us know what you think >>