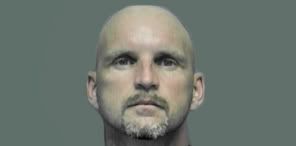 Kevin Kelshaw reported to Historic City News that a 40-year old Alabama man was arrested on a host of charges following an incident in the 1600 block of South Ponte Vedra Blvd. at the North Guana parking lot late Thursday morning.
The suspect was identified as Edward Wayne Stanford, 40, Lacy Springs, Alabama and he was charged with possession of burglary tools, grand theft auto, resisting arrest without violence, loitering or prowling and trafficking Hydrocodone.
The investigation began when undercover Sheriff's Office deputies observed a man exiting a vehicle in the parking area. The subject began to look into every vehicle that was in the parking lot.
When Stanford spotted an unmarked Sheriff's Office vehicle, he walked quickly back to the pickup truck he arrived in. As he got into his vehicle, deputies approached in an effort to contact him.
Stanford quickly pulled into a space, got out of the vehicle and fled on foot.
He was apprehended and secured without further incident.
A computer check on the 1992 Chevrolet pickup truck revealed it was reported stolen nearly two weeks ago from a Lacey Springs, Alabama woman.
Deputies found a screwdriver on the front passenger seat of the vehicle as well as 13 tablets of suspected Hydrocodone.
Stanford was booked into the County Jail.
Share your thoughts with our readers >>