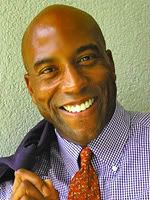 Now that we have the 450th Commemorative Commission free seven part series kickoff official line-up of activities and events planned for 2010, it is my hope that the world will realizes that one of the greatest attributes about living in St. Augustine is that our future must be tied to cultural, local, and multicultural American History so to attract tourist from far and wide, and to include international.
Our story needs to be told accurately, because as residents we have an opportunity to enlighten the world with our version of the truth with reference to our American history, i.e., Spanish influence during the Age of Discovery of the New World. Ironically, African-African and Spanish History mirror each others in the New World, but some where we went astray. And, an edict of 1600, issued by King Charles I of Spain, granted freedom to any Africans who made their way to Spanish Florida.
Issued under the fear that Spain was losing the battle for the contested land, this edict began to erode the labor force of British American colonies. King Charles II followed up with an edict in 1693, which officially stated "that any slave on an English plantation who could escape and make it to Spanish Florida would be granted freedom provided that person become Catholic and join the militia." Thus began a mass exodus of the Gullah-Geechee from the Carolinas and Georgia to form the original Underground Railroad, which led south, prior to heading north.
The edicts of 1600 and 1693 were the first civil rights legislation in the New World, and the Carolina planters were outraged that their slaves, their property, were being given refuge in Spanish Florida. Rice production continued to increase, driving higher demand for labor. By 1698, South Carolina exported five tons of rice. By 1700, they exported 330 tons, which grew to 25,000 tons in 1740. The conflict between England and Spain led to the invasion of Spanish Florida by then Governor James Moore of South Carolina in 1702. This led to the destruction of the Spanish mission system in the southeast, and those Christianized Indians not killed were sold into slavery in the English Caribbean. The survivors, who could, fled to St. Augustine.
By 1738, the Spanish established Fort Mose, the first legally sanctioned settlement of free people of African descent in North America. The runaways and Indian tribes allied with the Spanish joined the Fort Mose Militia to help defend Spanish Florida and their individual freedom. The Fort Mose Militia, lead by Captain Francisco Menendez, played a major role in defeating the English invasion of 1740, lead by then Governor of Georgia, James Oglethorpe. St. Augustine was at the center of an international dispute over runaways, and ultimately the balance of power in the New World.
Today, many people are unaware that a battle for freedom was fought in 1740, or that free Blacks of that time were active participants in controlling their own destiny. The first major defeat of British troops in North America did not occur during the American Revolution, but at the Battle of Fort Mose June 25, 1740 (Bloody Battle of Fort Mose), just north of St. Augustine.
Derek Boyd Hankerson
St. Augustine, FL
Derek Boyd Hankerson is the Managing Partner of Freedom Road, LLC. Derek is former vice president of the St. Johns County Republican Executive Committee and was an alternate delegate to the Republican National Convention. Derek has been a leader in numerous community projects in support of Fort Mose, multicultural education and heritage tourism. Historic City News is pleased to be able to publish Derek's periodic guest columns which are both informative and entertaining. Derek and his wife live in St. Augustine.
Let us know what you think >>