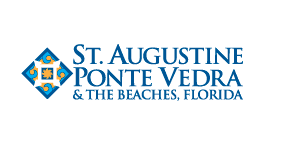 Communications Director Jay Humphreys with the St. Augustine Visitors and Convention Bureau updated Historic City News on this weekend's entertainment events including the 1st Annual Victory Cruise for the Cause.
Friday: May 29
1st Annual Victory Cruise for the Cause
Climb aboard the Victory III for an ArtBreakers Benefit! St. Augustine's premier 120-passenger cruise boat, Victory III, is honored to host the first annual charity cruise for a cancer benefit. Artbreakers and Victory III will host this evening of fun which includes a 1 ½ hour cruise, appetizers by The Reef Restaurant, live music by J.R. Roberts and Rob Peck and complimentary wine. The main event of the evening is a silent auction of works of art by local and international artists. The cruise is from 6:30 to 8 p.m. Tickets are $40 in advance and $50 at the door. Purchase your tickets online at www.artbreakers.org or at the Scenic Cruise ticket office at the St. Augustine Municipal Marina, 111 Avenida Menendez in St. Augustine. For more information, call 904.240.5644 or email francoise.lynch@yahoo.com.
SHIFTING RANGE EXHIBIT OPENING
Be among the first to enjoy "Shifting Range," a new exhibit of the sculptures, etchings and prints of Joe Segal. The opening reception takes place at 6:30 p.m. at The Cultural Center at Ponte Vedra Beach, 50 Executive Way. Admission is free. The exhibit will remain at the Cultural Center through July 3. For more information, call 904.280.0614.
Saturday: May 30
KIDS TRIATHLON
Let your kids test their physical fitness while benefiting the Children's Museum of St. Johns. This triathlon consists of a swim, a bike ride and a run with distances adjusted for each age group (6-7, 8-10 and 11-12). The event takes place beginning at 7 a.m. at the Willie Gallimore Center, 399 Riberia Street in St. Augustine. Registration is $30. For more information, call Susan Connor at 904.797.7243 or email info@explorecmsj.org.
NATURE WORKSHOP AT ST. AUGUSTINE LIGHTHOUSE
Come learn basic identification of Florida spiders on an exploration of the woods around the Lighthouse. Gail Compton, Nature and Natural History Educator for the Lighthouse will lead this group on this exploration for spiders from 9 to 11 a.m. The Workshop is free and regular admission is required to climb the Lighthouse and visit the Museum. St. Augustine Lighthouse is located at 81 Lighthouse Avenue in St. Augustine. For more information, call 904.829.0745 or visit www.staugustinelighthouse.com.
BOB HOPE POSTAGE STAMP UNVEILING
Witness an historic presentation when The United States Postal Service will hold a second-day stamp unveiling honoring Bob Hope at the World Golf Hall of Fame. The unveiling ceremony will feature special speakers, the official stamp unveiling by USPS representatives and a birthday cake for Hope, whose 106th birthday would have been May 29, 2009. The ceremony will be free and open to the public and attendees will have the opportunity to purchase commemorative cachets with the newly released stamp on site. All attending guests at the event can enjoy free admission to the special exhibit, "Bob Hope: Shanks for the Memory" until noon. It all takes place from 10 a.m. to noon at the World Golf Hall of Fame located at World Golf Village, just off I-95, Exit 323 in St. Augustine. For more information, visit www.wgv.com.
PLEIN AIR PAINTING WORKSHOP
Join in this exciting opportunity to learn from one of the St. Augustine Art Association's most talented teaching artists, Linda Holmes. The workshop, which takes place over four Saturdays, May 30, June 13, 23 and 29, introduces students to outdoor gear options, site selection, changing light, medium and materials, finishing in the studio and more. Oil, water-based, acrylic, pastel mediums are acceptable. The first session meets from 10a.m. to 1 p.m. at the Art Association, 22 Marine Street. Subsequent sessions will meet from 8 a.m. to noon at locales in town. The cost is $85 for Art Association members and $95 for the general public. For more information, visit www.STAAA.org, or to register, call 904.824.2310.
CHANGING OF THE GUARDS
Re-live the daily Changing of the Guards that was a vital part of life during the 17th century in Spanish St. Augustine. Admission is free to this historic re-enactment that takes place at 1:30 p.m. at the City Gate located at the north end of St. George Street in St. Augustine. For a detailed look at Spanish military life in St. Augustine, the Castillo de San Marcos located on St. Augustine's Bayfront is open daily from 8:45 a.m. until 5:15 p.m. Admission is $6 for adults and free to children 15 and under. For more information, call, 904.829.6506 x233, email Jeff_Edel@nps.gov, or visit www.nps.gov/casa.
UPTOWN SATURDAY NIGHT
Add some excitement to your Saturday night with this local favorite end-of-the-month event. Uptown Saturday Night takes place from 5 p.m. to 9 p.m. on the last Saturday of every month along San Marco Avenue in St. Augustine. Galleries, antique stores and unique shops between Ripley's Believe It or Not! Museum and the Mission of Nombre de Dios remain open during this special time. Meet the artists, book signings, live music, refreshments and other events contribute to the party-like atmosphere. The Mission of Nombre de Dios provides FREE PARKING for Uptown Saturday Night. The event is sponsored by the San Marco Avenue Merchants Association. Please call 904.824.3152 for more information.
Let us know what you think >>