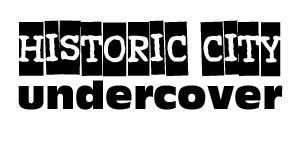 Internet travel companies are coming under scrutiny by a growing number of cities, counties and states over issues surrounding the collection of bed taxes and sales taxes.
Florida's legislature has allowed counties to decide if they want to levy bed taxes. St. Johns County has made that election and a 3% tax is collected for that purpose.
Short-term rentals of property anywhere in St. Johns County are subject to collection of the bed tax. This includes hotel and motel lodgings, beach cottages, condominiums, homes and campsites rented for terms less than six month terms.
Jay Humphreys, Communications Director of the St. Johns County Visitors and Convention Bureau reports that 1% of the rental rate is used – in its entirety – for advertising and promotion in St. Johns County.
The remaining tax levied against 2% of the rental rate is divided on a 40%-30%-30% basis with 40% going to Advertising and Promotion, 30% to Cultural and Special Events and 30% going to Beaches and Recreation.
The budget developed by the TDC and submitted each year to the Commission contains recommendations as to how the money will be spent in each category. All available revenue for the Fiscal Year totals $2,653,419, according to the Visitors and Convention Bureau website.
"At 3%, St. Johns County is one of the lowest taxing districts for bed taxes in Florida" said Humphreys. In Lee County, for example, the rentals include a 5% bed tax.
Neither the City of St. Augustine, City of St. Augustine Beach, Town of Hastings or the Ponte Vedra Beach Municipal Service District levy a separate "bed tax".
The majority of innkeepers, even though they may disagree with the bed tax, are responsible about collecting and remitting it the same as they do with the sales tax on rentals.
HOWEVER, Internet travel companies like Expedia, Travelocity and Orbitz, intentionally or otherwise, may not be as responsible.
These companies negotiate discounted hotel room and resort lodging directly with the properties advertised on their websites. For example, they may buy rooms from ABC Hotel for $50.00 per night and re-sell those rooms to individual guests for $80.00 or $100.00 per night.
St. Johns County, at the moment, does not assess a sales tax surcharge. The Florida 6% base sales tax rate applies to these short term rentals; along with the 3% bed tax.
According to an article that appeared in The New York Times, Expedia alone faces lawsuits from 46 cities and counties around the country, largely because they allege that the Internet travel company is paying the taxes on the wholesale rate while collecting the tax from the guest on the retail rate.
In May, the Superior County in the Seattle area ordered Expedia to pay $184.5 million in damages for service fees charged to consumers from February 2003 through December 2006. Expedia is appealing.
Commissioners in Lee County voted unanimously yesterday to pay $2,500 to Nabors, Giblin & Nickerson Law Firm of Tallahassee to represent Lee and counties such as Broward and Orange; joining together in a lawsuit against online travel companies to get the money they say they are due.
The state could be losing out on money too, if the travel companies are applying the 6% sales tax to the wholesale rate instead of the consumer rate.
The Nabors, Giblin & Nickerson documents suggests, when factoring the three-year statute of limitations, losses of $79.3 million in sales taxes for the state, and $62.6 million in tourism taxes for the counties.
At the June 2nd meeting of the Board of County Commissioners, a motion was approved to adopt a Resolution approving and authorizing the County Attorney, or his designee, to execute on behalf of the County, the Class Representative Employment Contract with Doffermyre, Shields, Canfield & Knowles, John S. Kalil, P.A., Brennan, Manna & Diamond, P.L. and R. Bryant McCulley, P.L. to represent the County in connection with any and all claims and remedies the County may have against any and all persons or entities arising out of or related to web-based travel companies withholding tourist development or other taxes due the County.
Share your thoughts with our readers >>